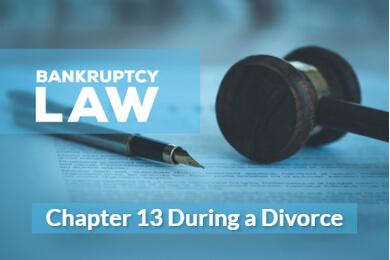 When a family is struggling with debt, Chapter 13 bankruptcy can often be a good solution that will allow them to consolidate certain debts into a single payment plan, discharge debts after the payment plan is completed, and maintain ownership of their home and other property. However, if a married couple decides to get a divorce before they have completed their Chapter 13 repayment plan, they will need to determine how their bankruptcy case will be affected and what steps they can take to address their outstanding debts.
Options for Chapter 13 Bankruptcy During a Divorce
Couples who have filed for Chapter 13 bankruptcy and begun making payments on a repayment plan have multiple options if they choose to get divorced. These include:
...