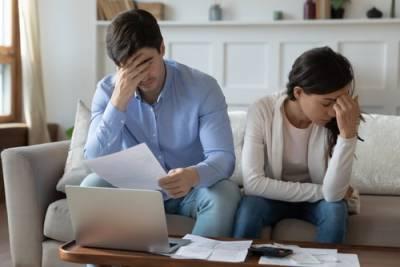 Financial issues are one of the most common factors that can lead to the breakdown of a marriage. Disagreements can range from a difference of opinion about how to handle savings, purchases, and the payment of expenses to more serious issues, such as one spouse hiding money from the other or wasting funds on lavish purchases or gambling. When a couple has significant debts, either spouse may feel that bankruptcy would be a good solution. However, this can be a difficult issue to address for a couple that is considering divorce or has already begun the divorce process, and if it is not handled correctly, it can lead to financial problems for both parties. When determining how to address bankruptcy and divorce, a couple can work with an attorney to determine the best approach to take.
Should We File for Divorce or Bankruptcy First?
Determining the appropriate time to file for bankruptcy will usually depend on the type of debt relief that one or both spouses are seeking. Spouses who have large unsecured debts, such as credit card balances, but do not have secured debts, such as home mortgages or auto loans, may be looking to file for Chapter 7 bankruptcy. In these cases, it may be beneficial for a couple to file for bankruptcy together before filing for divorce. As long as the spouses are able to pass the means test and complete other requirements during this type of bankruptcy, they can have their debts discharged before moving forward with their divorce. This will simplify the process of dividing marital property and ensure that both spouses will be able to move on with their lives and support themselves once their divorce has been finalized.
If a couple does not pass the means test to qualify for Chapter 7 bankruptcy, or if they have secured debts, they may be required to use Chapter 13 bankruptcy to consolidate and repay certain types of debts. It is usually not a good idea to do so before filing for divorce since this type of bankruptcy will create a repayment plan that will last between three and five years. Divorce will affect both parties' financial circumstances and their ability to complete the repayment plan. If a couple has an existing repayment plan when they file for divorce, their bankruptcy case may need to be reopened and separated between the parties, or it may even be dismissed.
...