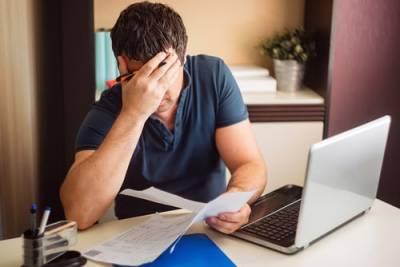 If you intend on filing for bankruptcy, then you likely already have a decent idea of what a bankruptcy is. For many people, filing for a bankruptcy is a way to get a fresh financial start and change their lives immensely, yet many people do not actually understand what the process entails. The bankruptcy process consists of various steps that must be taken in order to accurately complete the process. Though the majority of the process consists of paperwork and other administrative tasks, it can be daunting to some, which is why hiring a skilled bankruptcy attorney is recommended.
Attend Pre-Bankruptcy Credit Counseling: Before you even begin your case, you are required to complete pre-bankruptcy credit counseling. This is typically one meeting that lasts for an hour or two with a credit counselor who is approved by the U.S. Department of Justice. This course must be completed within six months prior to your bankruptcy filing and usually involves discussing your financial situation and your options for bankruptcy.
Prepare Necessary Paperwork: Next, you will need to begin to collect all of the documents necessary to fill out the required paperwork and file your bankruptcy case with the court. This is typically one of the most confusing, yet essential parts of the bankruptcy process and one of the parts that your attorney will assist you with. Your attorney will ensure that the paperwork is properly filled out with information such as your income, your assets, your debts and your spending habits, among other things.
File the Petition with the Court: The next step is to actually file your bankruptcy case with the court. Your attorney will also assist you with ensuring your bankruptcy petition is filed correctly with the court to avoid any denials or delays. This is also the step during which you will have to pay filing fees.
Complete a Debtor Education Course: In all bankruptcy cases, you will also need to complete a second credit counseling course. The second course is a debtor education course, which is designed to help you make smarter financial decisions as you move forward. This course must also be completed from an approved credit counseling agency and the certificate of completion must be filed with the court before your debts can be discharged.
Receive a Notice of Discharge: The final step in the bankruptcy process is to actually have your debts discharged. Once you have completed all of the requirements and you have filed all of the necessary paperwork, your bankruptcy trustee will look over your case and make a decision as to whether or not your bankruptcy is granted. Once your bankruptcy has been discharged, you will receive a notice of discharge in the mail, officially clearing you of all of your included debts.
Our San Antonio, TX Bankruptcy Lawyer is Here for You
Filing for a bankruptcy can be an overwhelming and time consuming process, no matter your situation. If you are considering filing for bankruptcy, you should speak to a skilled New Braunfels, TX bankruptcy attorney before you make your move. At the Law Offices of Chance M. McGhee, we can help you through the process and provide you with assistance wherever it is needed. To begin discussing your case with our bankruptcy attorney, schedule your free consultation today by calling our office at 210-342-3400.
...