Type of Texas Bankruptcy If You Do Not Want to Lose Property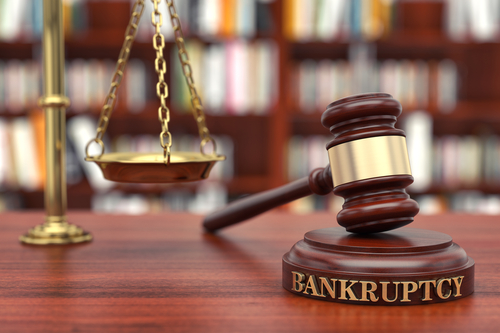 Bankruptcy can seem like a daunting thing even to consider. However, there are some situations in which it would be best to apply for bankruptcy so you can move on with your life. Thankfully, there are better options than others if you want to make sure you keep your assets. A Texas lawyer can ensure you are going down the right path with the type of bankruptcy.
Chapter 13 Allows Keeping Property By Repaying Debts
If you face overwhelming debts but want to keep your home and other assets, Chapter 13 bankruptcy is usually the best option. Unlike Chapter 7, which requires liquidating non-exempt property, Chapter 13 allows you to keep your assets under a repayment plan.
Benefits of Chapter 13 in Texas
A major benefit of filing Chapter 13 bankruptcy in Texas is the state's very generous exemptions that allow for the protection of substantial assets from creditors. For example, Texas has a homestead exemption allowing you to shield up to 10 acres of home equity in urban areas or up to 100 acres in rural areas.
Texas also provides exemptions of up to $100,000 in personal property for a family and a 100 percent exemption of pension and retirement benefits. Texas additionally has "wildcard" exemptions to protect any other property up to $50,000 for individuals or $100,000 for married couples.
Other advantages of Chapter 13 include immediately halting wage garnishments, lawsuits, utility shut-offs, and foreclosure when your case is filed, providing critical time to catch up. All collection activity must stop once your repayment plan is confirmed. Late fees and penalties on mortgages and car loans also get waived as you pay them off through the plan.
How the Chapter 13 Repayment Plan Works
With Chapter 13, the repayment amount you must make monthly is calculated based on your disposable income and the total amount owed. Importantly, Chapter 13 plans must repay unsecured debts at least as much as creditors would recover in a Chapter 7 case. Once you successfully complete the 3-5 year repayment plan, any remaining unsecured debts are discharged, and you get to keep your home, vehicles, and other assets.
When Chapter 13 Makes Sense
Chapter 13 bankruptcy can provide the temporary protection and structured path needed for Texas debtors who have fallen behind to eventually regain financial stability while keeping assets. It allows time to catch up on mortgage and vehicle payments that may be delinquent. Your attorney can help you decide if this makes sense for your situation.
Contact a New Braunfels, TX Bankruptcy Attorney
If you are facing financial hurdles, you are not alone. Sometimes, the only way out is some help, like bankruptcy. A Schertz, TX bankruptcy lawyer can help. Call Law Offices of Chance M. McGhee at 210-342-3400 for a free consultation and to explore your options.