Lowering Payments on a Chapter 13 Repayment Plan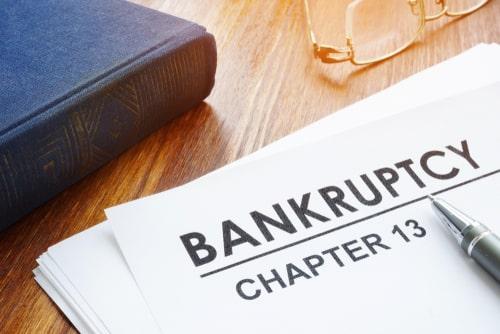 For many people, filing for bankruptcy is a fresh start in life. If you have filed for a Chapter 13 bankruptcy, you are still technically paying off your debts, just in a manner that is more manageable for you. A Chapter 13 bankruptcy consolidates all of your debt and creates a repayment plan that lasts for three to five years, depending on your situation. Your monthly payment amount is more than just taking the amount of debt to be repaid and dividing by the number of months you are required to pay. The amount that you are ordered to pay each month is the result of a formula that takes into account your income, assets, debts, and expenses. For some people, this number is a manageable payment. For others, it can be a burden or become one because of a variety of situations.
Qualifying for a Modification
Not everyone can qualify to get their Chapter 13 repayment plan modified. The courts will not entertain a request to modify your plan just because -- you have to have a legitimate reason/need for the modification. The most common reason modifications are granted to Chapter 13 repayment plans is because of changed circumstances. These circumstances must be significant enough to severely limit your ability to meet the terms of your current repayment plan. Examples of a significant change in circumstances include:
A loss of income
A decrease in income
An increase in expenses
Medical issues
Unexpected emergencies
Modification Process
If you want to try to get your Chapter 13 payments lowered, you should first get in touch with your bankruptcy attorney as soon as possible. Your attorney can help you fill out the appropriate forms and guide you throughout the process. Your attorney will prepare a motion to modify after confirmation and file it with the court. The court will then review the motion and schedule a hearing that you must attend. At the hearing, you will present your reasons why you need to modify the terms of your repayment plan and return a verdict.
Contact a San Antonio, TX Chapter 13 Bankruptcy Modification Attorney Today
At the Law Offices of Chance M. McGhee, we can help you throughout your bankruptcy process, from start to finish. We understand how beneficial a bankruptcy can be for many people and how it can provide you with a fresh start to life. Our skilled Kerrville, TX Chapter 13 bankruptcy lawyers can help you modify your bankruptcy terms if need be. The bankruptcy process can be confusing and you do not have to go it alone -- call our office today at 210-342-3400 to schedule a free consultation.
Source:
https://www.uscourts.gov/services-forms/bankruptcy/bankruptcy-basics/chapter-13-bankruptcy-basics