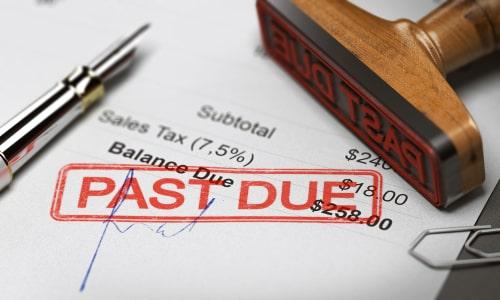 The words "filing for bankruptcy" can be enough to send those struggling financially into a full-blown anxiety attack. You may be thinking about the dramatic television depictions of bankruptcy, with peoples' belongings being publicly advertised for sale and everyone becoming aware of their financial destitute. Because of these dramatizations, many will seek alternative options for paying off their massive credit card debts. No one wants to find themselves in the situation where bankruptcy is their only option; however, these alternatives can be more harmful to your credit than properly filing for bankruptcy. Debt settlement companies are a commonly advertised substitute, but the promises are often too good to be true.
What Is a Debt Settlement Company?
A debt settlement program is one sponsored by a for-profit company with the promise that they will work with your demanding creditors to negotiate a viable settlement for you to resolve your past-due payments. This settlement will be a lump-sum amount that is less than your total debt owed. Since it is unrealistic that you would have this money on hand, you will be asked to set aside a fixed amount every month into a savings account. Once the sum totals the settlement that they negotiated, you will pay the settlement amount. These companies or programs often tell their clients to halt their monthly payments to their creditors as they gather their settlement funds in their savings account.
The Risk You Take
As is the case with any financial decision, it is critical that you are fully informed of the potential risks that you may face if you decide this is the route that you would like to take.
Unrealistic Expectations: These companies have terms and conditions required of their clients, including a time period that they must continue to set aside funds. Many of these programs require money to be deposited into their savings account, consistently, for 36 months or more. This can be a difficult requirement to meet since your financial situation can greatly change over three years. It is important to read these fine print details before signing up because you may end up dropping out for failure to meet them, leaving you in the same financial spot as you were when you signed up for the program.
Empty Promises: There is no guarantee that their negotiations will stick. Many creditors may not agree to their negotiations, and after three years of saving, you may still owe the full amount. Debt settlement programs also tend to negotiate smaller debts first, allowing your larger debts to continue racking up interest and fees that you will need to pay later on.
Faulty Advice: As previously mentioned, many of these programs encourage their clients to stop all payments to their creditors as they save on the side. This can have a negative impact on their credit score and have you accruing a high amount in late fees and other penalties.
Call a New Braunfels Bankruptcy Alternatives Lawyer
Unfortunately, some companies offering debt settlement programs fill their clients with empty promises. These programs may charge fees before any of your debts are settled and improperly advise you on your communication with your creditors, leaving your credit score in shambles. Before making any decisions regarding how you intend on paying your creditors, you should speak with an experienced attorney. At the Law Offices of Chance M. McGhee, our bankruptcy lawyer advises his clients on how to make up for their debts, providing them with information about bankruptcy and valid alternatives. We work tirelessly to help our clients move forward from their financial burdens while steering clear of scams and empty promises. For help determining your path of recovery, contact our San Antonio bankruptcy attorney at 210-342-3400 for a free consultation.
Source:
https://www.consumer.ftc.gov/articles/0145-settling-credit-card-debt