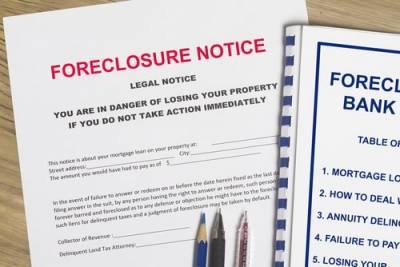 It is extremely difficult to face foreclosure. You may feel angry, upset, and frustrated, and all of those feelings are to be expected. However, if you are in danger of losing your home, it is important to remain calm and to understand how the process works. This is the only way to identify any potential defense you may have, which will give you the best chance of keeping your home. To learn more, our attorneys have created a list of the most frequently asked questions they are asked about foreclosure, and the answers to them.
Is Texas a Judicial Foreclosure State?
Most foreclosures in Texas are non-judicial. This means that when a borrower defaults on their mortgage, the lender can foreclose on the home without first filing a lawsuit against them and going to court. Non-judicial foreclosure is only available when the mortgage deed contains a Power of Sale clause. When a mortgage loan does include a Power of Sale clause, the borrower has already agreed that the lender can foreclose on the home in the event that they default on the mortgage.
When a mortgage loan does not contain a Power of Sale clause, lenders must go through the judicial foreclosure process. This requires them to file a lawsuit and go to court to obtain an order that allows them to foreclose.
How Many Payments Can You Miss Before Foreclosure?
Lenders in Texas, like in all other states in the country, are bound by federal law that states that borrowers must be 120 days behind on their mortgage loan before the foreclosure process can begin. Most mortgages are structured with a monthly payment, which means most homeowners will miss four mortgage payments before the foreclosure process starts.
Will Bringing the Loan Current Stop the Foreclosure?
In Texas, lenders are required to give borrowers a 20-day grace period after issuing a notice of default. This grace period is intended to give borrowers a certain period of time to make the missed payments and bring their loan current. This period of time is often known as the pre-foreclosure period and when a homeowner makes up the missed payments, it can stop the foreclosure process.
How Long Does the Foreclosure Process Take?
Foreclosure is not a single event that happens when you miss a few mortgage payments. It is a series of steps the lender must take in order to vacate you from the home. The length of time a foreclosure will take depends on the specific facts of a case. Generally speaking, the foreclosure process takes approximately 160 days.
Do I Need a Texas Foreclosure Defense Lawyer?
You are not required to work with a dedicated San Antonio foreclosure defense lawyer, but it is highly recommended that you do. At the Law Offices of Chance M. McGhee, our skilled attorney knows the defenses available and will use them effectively to give you the best chance of keeping your home. Call us today at 210-342-3400 or fill out our online form to schedule a free consultation and obtain the answers you need.
Source:
https://guides.sll.texas.gov/foreclosure