UPDATE: Can I Keep My Car if I File for a Texas Bankruptcy?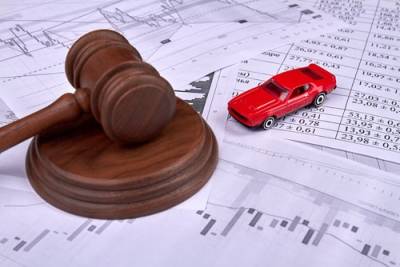 Originally published: February 28, 2020 -- Updated: December 2, 2021
UPDATE: In addition to understanding how filing for bankruptcy may affect ownership of a vehicle, a debtor will want to determine whether they can use a "cramdown" to reduce the amount they owe on an auto loan while addressing other debts during the bankruptcy process. This option is available in a Chapter 13 bankruptcy, and it can ensure that a person will avoid the potential loss of their vehicle while still being able to make affordable payments.
A cramdown is a reduction in the amount owed on an auto loan. A debtor may be eligible for a cramdown if the remaining amount that they owe to a lender is greater than the actual cash value of the vehicle. In addition, the debtor must have originally purchased the vehicle at least 910 days before filing for bankruptcy. For example, if $20,000 is owed on a loan, but the car's market value is $13,000, the amount of the loan may be reduced to $13,000. The remaining $7,000 will be classified as an unsecured debt and included in the debtor's Chapter 13 repayment plan. By reducing the amount of this loan and discharging other debts, a person can ensure that they will be able to maintain financial stability and avoid the loss of their vehicle.
A lender will usually need to agree to a cramdown of an auto loan, but doing so may be beneficial to them, since repossessing and selling the car at its current market value may result in greater financial losses. In some cases, a debtor may also be able to negotiate a reduction in the interest rate of the loan, leading to reduced payments and additional savings. If you want to know more about how you may be able to use bankruptcy to address auto loans and other debts, contact our San Antonio bankruptcy lawyer at 210-342-3400 and set up a complimentary consultation today.
---
For most people in the United States, owning a vehicle is a necessity that allows them to get to work, go to school or even just go about their daily lives. Because of this, those who are struggling to make car payments or who are aiming to file for bankruptcy tend to be worried about whether or not they can keep their vehicle. For most people, keeping your vehicle after a Texas bankruptcy is entirely possible, though it depends on whether or not you are still making payments on your car and what type of bankruptcy you file.
Understanding Secured Debt
The first thing you should understand is that your car loan is a secured debt, which is unlike other types of debt such as credit card debt. A secured debt is one that is backed by physical property used as collateral, such as a vehicle. If you stop paying on your secured debt, your lender has the right to repossess your property.
If you file for a Chapter 7 bankruptcy, you must include all of your assets and debts, including your vehicle, even if you plan to still make payments after the bankruptcy. If you file a Chapter 13 bankruptcy, you can continue to make payments under your current plan, include your car payment into your monthly bankruptcy payments, or work out a "cramdown" agreement that allows you to keep your vehicle.
Options for Dealing with Your Vehicle
For the most part, there are three choices when it comes to dealing with your vehicle during your bankruptcy: you can stop making payments on your vehicle, sign a reaffirmation agreement or you can redeem your car.
If you take no actions on your car loan when you file for bankruptcy, you are technically relieved of your obligation to repay your car loan afterward, but bankruptcy cannot remove the right of the lender to repossess your property. So, if you stop making payments on your car after your bankruptcy, you will lose your vehicle.
You can keep your vehicle if you either reaffirm or redeem your car. Reaffirming your car is basically just resigning a loan agreement to keep paying off the remaining balance of your auto loan. Typically, the terms of the reaffirmation agreement are the same as the terms of your original loan unless you can renegotiate better terms, such as a better interest rate.
Redeeming your vehicle will also allow you to keep it and is an especially attractive option for those who owe more on their car loan than what their vehicle is worth. Redeeming your vehicle allows you to purchase your car outright for the current retail value, though it can be difficult for some to come up with a large amount of money all at once.
A Boerne, TX Bankruptcy Attorney Can Help You Keep Your Vehicle
If you are filing for a Texas bankruptcy and you are concerned about whether or not you will be able to keep your vehicle, the best thing to do is to contact a knowledgeable San Antonio, TX bankruptcy lawyer. At the Law Offices of Chance M. McGhee, we can help you understand your rights when it comes to bankruptcy exemptions and your vehicle. Call our office today at 210-342-3400 to schedule a free consultation.
Sources:
https://upsolve.org/learn/can-keep-car-file-bankruptcy/
https://upsolve.org/learn/what-happens-to-my-car-loan-after-bankruptcy/
https://www.autocreditexpress.com/blog/what-is-a-car-loan-cramdown-during-bankruptcy/