5 Things You Should Avoid During Your Bankruptcy Case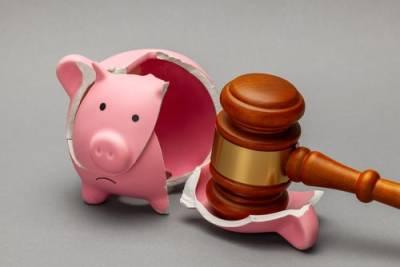 If you have large debts that you are struggling to repay, or if you have experienced financial issues that affect your ability to make ongoing payments, bankruptcy may be the best option in your situation. By eliminating debts through Chapter 7 bankruptcy or consolidating debts into a single affordable payment plan through Chapter 13 bankruptcy, you can regain financial stability and take steps to avoid financial problems in the future. However, it is important to understand how certain actions that you may take during the bankruptcy process may affect your case. By avoiding the following, you can make sure you will be able to properly address your debts and move forward successfully:
Making large purchases or generating new debts - In some cases, people who plan to file for bankruptcy may believe that they should use as much of their debts as possible since those debts will be wiped out once they complete the bankruptcy process. A person may max out their credit cards, take out new loans, or purchase items without the intent of paying the full amount owed. However, these actions may be considered bankruptcy fraud, and they could result in the dismissal of a bankruptcy case because a court believes that a person intended to abuse the bankruptcy process. In some cases, a person may even face criminal charges for these actions. It is best to avoid creating new debts or making significant purchases within 90 days before you file for bankruptcy.

Increasing your income before filing for bankruptcy - While it may make sense to try to make more money so that you can pay off some debts, such as by finding a new job or working overtime, doing so may affect your bankruptcy case. If your income increases beyond a certain threshold, you may not qualify for Chapter 7 bankruptcy. If you are planning to file for Chapter 13 bankruptcy, your increased income level may affect the amount you will be required to pay each month in a repayment plan. When preparing to file for bankruptcy, it is best to avoid any major career changes.

Paying off debts or transferring money or assets to others - As you plan to file for bankruptcy, it may seem like a good idea to pay off as much of your debts as possible, or you may wish to repay money that you have borrowed from friends or family members. However, debtors are not allowed to treat different creditors preferentially, and payments or transfers to others may be seen as attempts to avoid turning over certain assets during the bankruptcy process. If you make large transfers to others within one year before filing for bankruptcy, or if you make additional payments to creditors within 90 days before filing, your bankruptcy case may be dismissed.

Sharing inappropriate information online - During your bankruptcy case, creditors may look for information that shows that you are abusing the bankruptcy process or committing bankruptcy fraud. This may include messages or images that you have shared on social media, such as mentions of items you have purchased or pictures of vacations you have taken. To prevent the dismissal of your case, you will want to avoid sharing anything that may be related to your finances.

Failing to file tax returns - The information provided on tax returns will be used to determine your income during your bankruptcy. You will generally need to have filed tax returns for at least the last four years prior to filing for bankruptcy. You will also need to file ongoing tax returns during a Chapter 13 repayment plan, and failure to do so may result in your case being dismissed.
Contact Our New Braunfels Bankruptcy Lawyer
At the Law Offices of Chance M. McGhee, we can advise you of what you should and should not do before and after you file for bankruptcy. We will help you complete all of your requirements and ensure that you will be able to receive relief from your debts. Contact our Boerne bankruptcy attorney today at 210-342-3400 to schedule a complimentary consultation.
Sources:
https://www.journalofaccountancy.com/issues/2020/oct/fraud-red-flags-during-bankruptcy-process.html
https://www.law.cornell.edu/wex/bankruptcy_fraud
https://www.crediful.com/bankruptcy-dismissal/