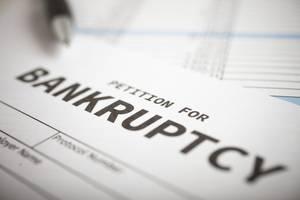 It is all too easy for debts to become unmanageable. While large debts are often seen as a failure or a sign of irresponsibility, the truth is that this issue most commonly affects people due to no fault of their own. An unexpected illness or a serious injury can result in massive medical expenses, and it can also affect a person's ability to work, leading to increasing bills and difficulty covering basic living expenses. Issues such as the loss of a job or a divorce can also lead to unexpected expenses and problems covering the costs of living.
In these situations, bankruptcy may be the best option for getting rid of debts and returning to a position of financial stability. However, many people who are considering bankruptcy are unsure about whether they should file under Chapter 7 or Chapter 13. By answering the following questions, you can determine which option would be best for you.
Does Your Family Make More Than the Average Income?
Chapter 7 bankruptcy, which is sometimes referred to as "straight" bankruptcy, may be the best option. It can usually be completed within a few months, and it will allow for the discharge of most or all of your debts, meaning that they will be completely eliminated. However, to qualify for Chapter 7, you will need to pass a "means test." The first part of this test examines your income. If you make less than the median income in your state for your family size, you will qualify. For example, if you live in Texas, are married, and have two children, you will need to make less than $93,386, which is the median income for a family of four in 2022.
...