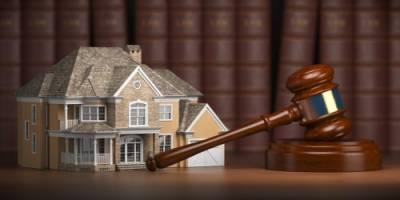 For over a year, people throughout the United States have experienced multiple types of financial difficulties. Many families have had to deal with health issues related to COVID-19, resulting in large medical bills and affecting people's ability to work and earn an income. Others have suffered job losses or decreases in work hours and income due to pandemic-related business closures. These financial problems have caused some families to be unable to cover their ongoing expenses, including mortgage payments. While many homeowners have been protected from foreclosure by a moratorium put in place by the federal government, this moratorium is coming to an end on July 31, 2021. However, federal agencies have implemented new rules and procedures that may help homeowners avoid the loss of their homes.
Lenders Required to Provide Borrowers With Options to Avoid Foreclosure
For mortgages that are backed by the federal government, including through agencies such as the Department of Housing and Urban Development (HUD), the Department of Agriculture (USDA), Fannie Mae, and Freddie Mac, the Consumer Financial Protection Bureau (CFPB) has implemented a new rule to provide homeowners with protections during foreclosure proceedings. Under this rule, most lenders will be unable to initiate foreclosure proceedings prior to December 31, 2021, and they must meet certain requirements before doing so.
Lenders must determine whether borrowers are eligible for affordable loss mitigation options that will allow them to continue living in their homes. Any homeowners who have not yet taken advantage of their ability to receive a forbearance on missed mortgage payments will be allowed to do so prior to September 30, 2021. Those who have already received a forbearance may be eligible to continue their forbearance based on hardships related to COVID-19. Homeowners who receive a forbearance may have missed payments added to the end of their loans, or they may be able to work with lenders to find ways to make up these payments.
...