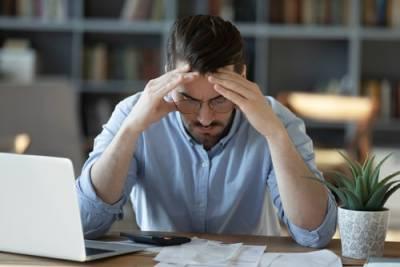 Originally published: August 6, 2014 -- Updated: February 22, 2022
UPDATE: As discussed below, there are a variety of negative emotions that are associated with bankruptcy, and in some cases, these may lead people to take inadvisable actions or engage in behavior that will affect their ability to maintain financial stability. However, some of these negative emotions may be avoided by understanding the purposes of bankruptcy and the reasons why people seek relief from their debts. By working to eliminate the stigma associated with bankruptcy, people can approach this process in a more positive manner.
It is important to remember that bankruptcy is a right that is afforded to people in the United States, ensuring that they can receive a fresh financial start if they are in a difficult situation. Filing for bankruptcy does not necessarily mean that a person has been financially irresponsible or that they are to blame for the problems they are experiencing. In fact, most people who file for bankruptcy do so because of circumstances that are out of their control. The unexpected loss of a job, health issues that prevent a person from earning an income, or large medical bills are all issues that can put someone in a difficult financial position and make it impossible to repay their debts. In these cases, bankruptcy can relieve a person and their family from a financial burden that they could not have avoided. Taking advantage of the laws to receive relief from debts should not be an issue that reflects on a person's character.
...