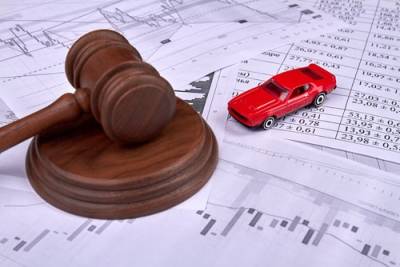 Originally published: February 28, 2020 -- Updated: December 2, 2021
UPDATE: In addition to understanding how filing for bankruptcy may affect ownership of a vehicle, a debtor will want to determine whether they can use a "cramdown" to reduce the amount they owe on an auto loan while addressing other debts during the bankruptcy process. This option is available in a Chapter 13 bankruptcy, and it can ensure that a person will avoid the potential loss of their vehicle while still being able to make affordable payments.
A cramdown is a reduction in the amount owed on an auto loan. A debtor may be eligible for a cramdown if the remaining amount that they owe to a lender is greater than the actual cash value of the vehicle. In addition, the debtor must have originally purchased the vehicle at least 910 days before filing for bankruptcy. For example, if $20,000 is owed on a loan, but the car's market value is $13,000, the amount of the loan may be reduced to $13,000. The remaining $7,000 will be classified as an unsecured debt and included in the debtor's Chapter 13 repayment plan. By reducing the amount of this loan and discharging other debts, a person can ensure that they will be able to maintain financial stability and avoid the loss of their vehicle.
...