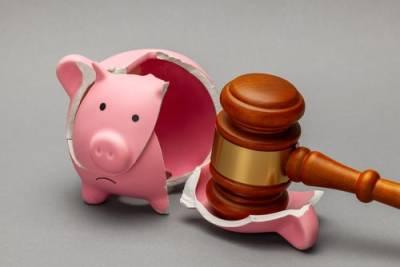 If you have large debts that you are struggling to repay, or if you have experienced financial issues that affect your ability to make ongoing payments, bankruptcy may be the best option in your situation. By eliminating debts through Chapter 7 bankruptcy or consolidating debts into a single affordable payment plan through Chapter 13 bankruptcy, you can regain financial stability and take steps to avoid financial problems in the future. However, it is important to understand how certain actions that you may take during the bankruptcy process may affect your case. By avoiding the following, you can make sure you will be able to properly address your debts and move forward successfully:
Making large purchases or generating new debts - In some cases, people who plan to file for bankruptcy may believe that they should use as much of their debts as possible since those debts will be wiped out once they complete the bankruptcy process. A person may max out their credit cards, take out new loans, or purchase items without the intent of paying the full amount owed. However, these actions may be considered bankruptcy fraud, and they could result in the dismissal of a bankruptcy case because a court believes that a person intended to abuse the bankruptcy process. In some cases, a person may even face criminal charges for these actions. It is best to avoid creating new debts or making significant purchases within 90 days before you file for bankruptcy.

Increasing your income before filing for bankruptcy - While it may make sense to try to make more money so that you can pay off some debts, such as by finding a new job or working overtime, doing so may affect your bankruptcy case. If your income increases beyond a certain threshold, you may not qualify for Chapter 7 bankruptcy. If you are planning to file for Chapter 13 bankruptcy, your increased income level may affect the amount you will be required to pay each month in a repayment plan. When preparing to file for bankruptcy, it is best to avoid any major career changes.

...