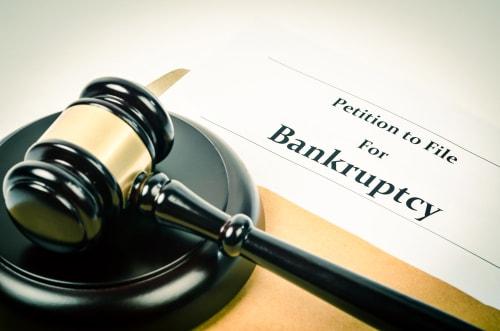 For many people who have quite a bit of debt, bankruptcy is the best option. There are two types of bankruptcies that individuals can file for in the United States -- Chapter 7 and Chapter 13 bankruptcies. A Chapter 7 bankruptcy is one that discharges most of your debt and leaves you with a blank slate so you can rebuild your finances. A Chapter 13 bankruptcy is basically a reorganization of your debts -- you work with your debtors to come up with a repayment plan that works for you. In either of these scenarios, there are certain things that are big no-no's. It is important that you avoid these common mistakes when filing for a Texas bankruptcy:
Lying or Withholding Information from Your Attorney
Though it may seem beneficial to lie or hide certain assets from your attorney, it is quite the opposite. It is against the law to attempt to hide assets or omit them from your list of assets that you submit to the bankruptcy court. Not only could your bankruptcy case be rejected, but you can also face criminal charges related to bankruptcy fraud.
Acquiring New Debt After You Have Started the Process
In a Chapter 7 bankruptcy, most if not all of your debts are discharged. It may be tempting to take your credit card and go on a shopping spree before you file for bankruptcy, but that is the last thing you should do. Incurring new debt within 90 days of filing for bankruptcy is highly frowned upon and will most likely not be dischargeable in your bankruptcy, meaning you will be responsible for repaying that debt.
Giving Money or Property to Your Friends or Family
Similar to lying about your assets, it is also not a good idea to try to give money or other property to your friends or family before you file for bankruptcy. This is also illegal and can put your bankruptcy case in jeopardy, along with possible criminal charges and repercussions.
Not Hiring a Skilled New Braunfels, TX Bankruptcy Lawyer
The bankruptcy process can be overwhelming for many people -- there is a lot of paperwork that must be filed and there are many legalities that must be followed. At the Law Offices of Chance M. McGhee, we take the confusion out of bankruptcy and help you avoid making these costly mistakes. Let our knowledgeable Kerrville, TX bankruptcy attorneys guide you throughout the bankruptcy process and lead you on a path to financial wellbeing. Call our office today at 210-342-3400 to set up a free consultation.
Sources:
https://www.allbusiness.com/13-mistakes-avoid-filing-chapter-13-bankruptcy-12340-1.html
https://www.myhorizontoday.com/bankruptcy101/five-common-mistakes-debtors-make-when-filing-bankruptcy/
https://www.debt.org/blog/what-not-to-do-before-filing-bankruptcy/