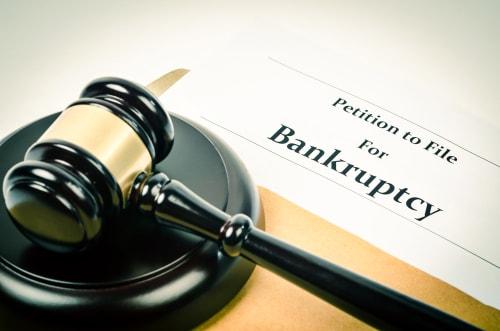 Coming to the decision that a bankruptcy is your best option was probably not an easy journey. Bankruptcies still tend to have a negative stigma in today's world, but for some people, it's the best thing they could have done for themselves. Most people know what goes on when you are filing for bankruptcy and what that means, but what happens after a bankruptcy is often lost in the shuffle. Many people have their ideas of what life after bankruptcy is like, but those ideas are often muddled with unrealistic expectations. What really happens after a bankruptcy can change depending on your situation, but ultimately, your actions have a lot to do with it.
You Might Have to Change Your Lifestyle
The type of bankruptcy that you file for will have a lot of bearing on your lifestyle after you have completed your bankruptcy. In a Chapter 13 bankruptcy, you will be required to pay some or all of your debts with a repayment plan over three or five years. This means that you will have less expendable income and will have to devote more of your money to pay off debt. If you filed for a Chapter 7 bankruptcy, the majority of your debts will be forgiven, but that does not mean you can take up a frivolous lifestyle. You should be wary of spending too much money on unneeded items at your bankruptcy, no matter the kind.
You Will Probably Have a Hard Time Getting Credit or Loans
To lenders, a bankruptcy signals that they might not get their money back if they lend it to you. After you have gone through a bankruptcy, you will most likely be seen as a high-risk borrower, meaning that many banks and lenders will not even consider loaning money to you. The lenders who do consider allowing you to borrow money will often charge you very high-interest rates in order to make up for the high-risk factor.
You Should Start to Build a Savings Account
Opening and maintaining a savings account is an easy way to begin making your financial picture a healthier one. Even just putting away $5 or $10 a week can make a difference, especially if you have not had a savings account before. Having a little bit of money set aside for emergencies is always a good idea.
Our Boerne Bankruptcy Attorney Can Help Set You Up for Success
Many people come into bankruptcy expecting things to be a certain way after everything is said and done. Like many things, life after bankruptcy is not always what it seems. At the Law Offices of Chance M. McGhee, we can help guide you throughout your bankruptcy process. Our experienced New Braunfels bankruptcy lawyers will make sure the decisions you are making are in your best interest and beneficial fpr you. To schedule a free consultation, call our office today at 210-342-3400.
Sources:
https://www.bankrate.com/finance/debt/life-after-bankruptcy-1.aspx
https://www.investopedia.com/articles/pf/07/after-bankruptcy.asp