What Does the Texas Bankruptcy Process Look Like?
Bankruptcy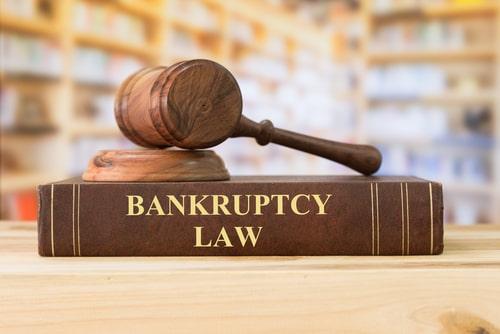 is the legal process of determining whether or not a person or business is actually unable to pay their debts and if their debts should be discharged. For individuals, there are two main types of bankruptcies -- Chapter 7 and Chapter 13. In a Chapter 7 bankruptcy, typically the filer has their debts discharged or forgiven at the end of the process. In a Chapter 13 bankruptcy, the filer's debts are reorganized and a repayment plan is entered for three to five years to pay off as much of the debt as possible.
According to statistics from the Judiciary Data and Analysis Office, the most common type of bankruptcy that is filed is Chapter 7 bankruptcy, which made up around 60 percent of all bankruptcy filings in 2017. If you are thinking about filing for a Chapter 7 bankruptcy, it is important that you understand the process.
Before You File
The first step in the bankruptcy process is to get a firm grasp on your financial situation. You should gather all of your documents that are needed for bankruptcy now so that you can look at the whole financial picture and because you will also need them as proof when you go to file. You will need documents such as:
A copy of your credit report
Tax returns from the past two years
Proof of income from the past six months
Bank, retirement and brokerage account statements
Valuations of any real estate you own
Title and loan information on your vehicles, if you own any
Preparing and Filing Your Documents
The most time-consuming portion of the bankruptcy process is just filling out the forms needed to actually file. This is where an attorney would come in handy. There are around 70 pages of information that you must fill out, much of it requiring a lot of calculations and writing down repetitive information. Your attorney would be able to do most of this legwork for you, making sure that calculations and information are correct and preventing any delays in filing. If you file the forms yourself, you must go to the courthouse in person, file the forms with the clerk and pay the $335 filing fee. If you hire an attorney, he or she will do this for you.
Credit Counseling Requirements
As a requirement of filing for bankruptcy, you will also have to complete two counseling courses. The first one is a credit counseling course and should be completed before you file. The second course is centered around debt education and must be completed after you file, but before your creditors' meeting.
Meeting of Creditors
The final step in the process is attending your 341 Meeting or your Meeting of Creditors. The point of this meeting is to ensure that all of your information on your forms is correct and that you are not hiding any assets or income that could be used to repay your debts. A majority of the time, creditors' meetings only last about five minutes and end with your debts being discharged and your bankruptcy complete.
Our Knowledgeable San Antonio, TX Bankruptcy Attorneys Can Help
Though it is not required to have an attorney when you file for bankruptcy, it can greatly help your case by preventing mistakes you might not even know you are making. At the Law Offices of Chance M. McGhee, we can help you get your life back on track and file for bankruptcy. Call our Boerne, TX bankruptcy lawyers today at 210-342-3400 to set up a free consultation.
Sources:
https://www.uscourts.gov/services-forms/bankruptcy/bankruptcy-basics/process-bankruptcy-basics
https://upsolve.org/learn/how-to-file-bankruptcy-2019/
https://www.uscourts.gov/news/2018/03/07/just-facts-consumer-bankruptcy-filings-2006-2017