Post-Grad Unemployment and the Struggles to Find a Job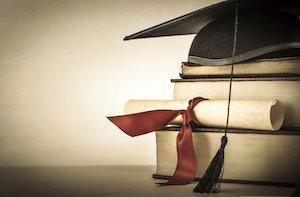 Even though it seems as if the economy is making a recovery from the 2008 recession, college graduates are still having trouble finding employment. And when you look at the statistics, college graduates are not hit nearly as hard as high school graduates in regards to the job market.
The unemployment rate for bachelors holders is nearly half compared to those seeking work but only maintain a high school diploma. These rates include those individuals aged 25 years or older who completed college, as well as those aged 25 years or older who did not attend college at all. However, despite these improvements, college graduates are still not doing as well as those who graduated during the decade of the 1990s. With that said, unemployment and the struggle to find a job can unfortunately lead to bankruptcy in the future.
The Bureau of Labor Statistics released a report in early 2013 regarding students under 30 years of age who graduated within the previous year, and included their employment status. At the time, 73 percent were employed. However, whether the work was part-time or full-time work was not specified. Eleven percent were still unemployed one year following graduation.
Yet looking back to 1994, 87 percent of graduates with a bachelor's degree held a job, either part-time or full-time, one year following their graduation. The Department of Education provided this statistic, along with another which noted that 8.4 percent were out of the workforce and another 4.4 percent unemployed. Of those out of the workforce in 1994, the Department of Education said that the majority had returned to school.
What is making the situation worse right now is not unemployment, but underemployment. Many experts are worried that underemployment will affect the college ranks. According to the Wall Street Journal, 284,000 Americans with a bachelor's degree or higher are working in jobs that pay minimum wage or less. This number is double the amount of those with such degrees working in these jobs prior to the hit of the recession.
If you were hit by the recession and are now faced with bankruptcy as a result of unemployment issues, contact a Texas bankruptcy attorney today.