The Potential Benefits of Declaring Bankruptcy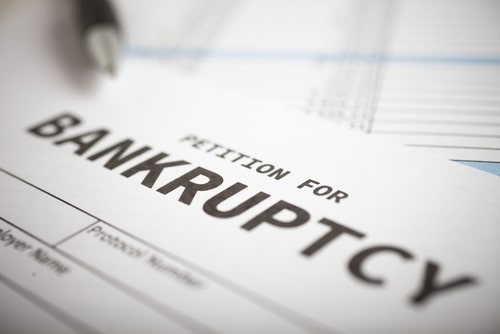 Filing for bankruptcy is a major decision with long-term consequences. However, for some individuals facing extreme financial distress, it can provide much-needed relief and a chance to rebuild. When weighed carefully, there are scenarios where the benefits of bankruptcy outweigh the drawbacks. A Texas lawyer can help you decide if bankruptcy is in your best interest.
Gain Immediate Protection from Creditor Harassment
Once you file, you receive an automatic stay that legally forces creditors to stop all collection efforts immediately. You will no longer have to worry about threatening calls or lawsuits. This period lets you focus on getting back on your feet financially.
Pause Foreclosures and Wage Garnishments
Along with halting collections, filing stops imminent foreclosures, repossessions, utility shut-offs, and court-ordered wage garnishments in their tracks. Your assets and income are shielded so you can work toward recovery.
Discharge Overwhelming Debt
One of the greatest appeals of bankruptcy is the potential to discharge or legally erase certain types of burdensome debts. The exact dischargeability depends on the chapter filed. But for many, getting rid of crushing debt offers a fresh start.
Catch Up on Mortgage and Car Payments
The filing gives you time to catch up on overdue secured debt payments like a house or car. Prior missed payments can be repaid over time in a reorganization plan, letting you avoid default.
Keep Exempt Property
Not all assets are liquidated in bankruptcy. Each state allows exempting certain essential property like a modest home, vehicle, work tools, and basic household items. Exemptions can allow for financial recovery.
Rebuild and Reestablish Credit
A common myth is that bankruptcy ruins your credit forever. The truth is that it can help rebuild credit over time. Responsible use of credit cards after discharge shows you can manage debt again.
Provide Emotional and Mental Relief
Being in debt, no doubt leads to stress, anxiety, and depression. One of the biggest benefits of bankruptcy is finally getting peace of mind after months or years of financial misery. The process provides a light at the end of the tunnel for a better future.
Contact a New Braunfels, TX Bankruptcy Attorney
Facing financial issues can be overwhelming, especially when you feel you do not have any options. Some people throw the word "bankruptcy" around like it is a horrible thing. However, it can provide tremendous relief to some people. Working with a Boerne, TX bankruptcy lawyer at Law Offices of Chance M. McGhee is important to see which option best meets your needs. Call 210-342-3400 for a free consultation.