The Basics of Texas Wage Garnishment and Bankruptcy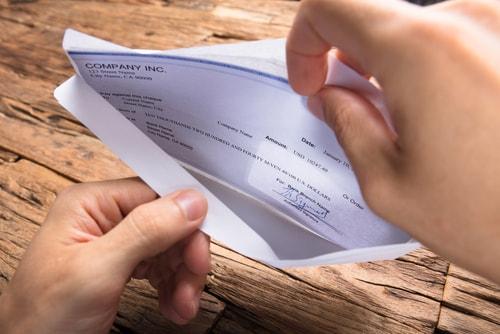 Most Americans have some form of debt. According to the latest figures from the Federal Reserve, consumer debt amongst Americans has reached $4.1 trillion. While many people successfully manage their debt through careful budgeting and conservative spending, there are some who are in over their heads. Not paying your debts as you should be paying them can result in consequences. Debtors will try almost anything to get the money that you owe them, including something called wage garnishment.
What Is Wage Garnishment?
If you are legally obligated to pay back a debt, you must do so or face consequences. One of those consequences is wage garnishment. A wage garnishment, or wage attachment, is a court order that a creditor or lender sends to your employer. The order instructs your employer to withhold a certain amount of money from your paycheck and send it directly to your lender. Federal wage garnishment laws apply, but wage garnishment laws in Texas are slightly different.
Texas Wage Garnishment Laws
Unlike many states, Texas is rather strict when it comes to wage garnishments. In Texas, most lenders are unable to garnish your wages for unpaid debts. The only debts that qualify for wage garnishment in Texas include:
Unpaid taxes or fines
Unpaid child support or alimony
Unpaid student loans that have been declared to be in default
Texas laws state that your wages are part of your "personal property exemption" when it comes to creditors' claims, meaning a creditor does not have a right to your wages, even if you owe them money.
Wage Garnishment and Bankruptcy
If you are experiencing wage garnishments, you may want to consider filing for bankruptcy. A Chapter 7 bankruptcy is the only type of bankruptcy that can stop wage garnishments once the automatic stay is put into place. The bankruptcy can also help you to get back on your feet financially and use your funds that have been freed up to pay some of your other debts that do qualify for wage garnishment, like taxes or child support.
Talk With a San Antonio, TX Bankruptcy Attorney About Your Options for Relief
Wage garnishments can be devastating for some people. In some cases, bankruptcy might be your best option if you are experiencing wage garnishment. The smartest thing you can do is to get in touch with a skilled New Braunfels, TX wage garnishment defense lawyer to discuss your situation and figure out what your next step should be. At the Law Offices of Chance M. McGhee, we understand how wage garnishments can affect your livelihood. Call our office today at 210-342-3400 to schedule a free consultation.
Sources:
https://www.federalreserve.gov/releases/g19/current/
https://statutes.capitol.texas.gov/Docs/PR/htm/PR.42.htm