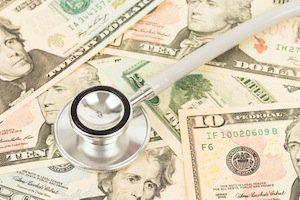 Every year people suffer from medical conditions and injuries that leave them with much more than scars. They are also left with insurmountable bills. These bills can quickly pile up over time and become overwhelming. In the end, filing for a Texas bankruptcy may be the best option for financial recovery.
According to a study published by CNBC, almost 2 million people filed for bankruptcy in 2013 as a direct result of unpaid medical bills. And while it is easy to see how this can happen to someone without health insurance, the truth is that it can happen to anyone.
In 2013 nearly 10 million insured American adults had more medical bills from that year than they could pay off. Insurance plans have increasingly high deductibles and leave members with up to $10,000 in out of pocket expenses.
...