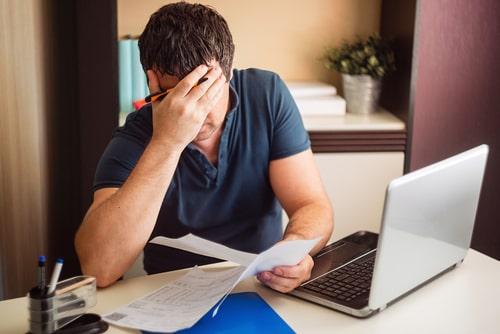 Many people share intimate details of their lives on social media — vacations they take, places they shop, purchases they make, and even what they wear. Unfortunately, this form of sharing can sometimes have legal repercussions. For example, angry posts about your soon-to-be ex-spouse can find their way into your divorce case. Similarly, social media posts that depict a financial situation that is different from what you have claimed in bankruptcy filings could also cause serious problems. In fact, a high-profile example from a few years ago shows just how difficult things can be when you are not careful on social media.
Bankruptcy Filing and a Social Media Blunder
In 2015, the rapper 50 Cent filed for Chapter 11 bankruptcy protection. Right in the middle of it all, he posted several Instagram photos with loads of cash — one of a stack of money in his freezer, one in which bills were arranged to spell the word "Broke," and one of him surrounded by stacks of cash on a bed. The rapper claimed the bills were props, such as those used in music videos, but his creditors and the judge were far from amused.
According to the New York Times, 50 Cent stated that the postings were essential to maintaining his appearance and securing his future. When his history of merchandising deals and "living large" were mixed with a number of failed business ventures and several lawsuits, it was understandably difficult to determine whether he was hiding assets or telling the truth. Because of this, his creditors asked for a reevaluation of his assets, and a judge pulled him back into court to speak about the matter.
This story does have a happy ending, however, as the bankruptcy was discharged less than one year later after 50 Cent paid off more than $22 million in debts. He managed to pay off his five-year repayment plan in just under eight months. Lawyers for the rapper indicated that he was able to pay off the debts so quickly thanks largely to a substantial settlement he received in a legal malpractice lawsuit.
Avoid Creating Additional Problems the Same Fate
Creditors do not know you personally. They have no way of knowing that, while posting pictures by the beach in Maui, you were simply on a lunch break during a work event. Tending to an ill family member in San Francisco can look an awful lot like a leisurely trip, and posting pictures of yourself in or outside of a rental car while your old jalopy is being repaired can look like you are hiding assets. In other words, be mindful of what you are posting on social media during bankruptcy proceedings; anything can be misconstrued to look like fraud.
A Texas Bankruptcy Lawyer Can Help with Your Debt Problems
If you are drowning in debt, bankruptcy may seem like the best option, but it is not the right path for everyone. Discuss your situation and all your possible solutions with the team at the Law Offices of Chance M. McGhee. Call 210-342-3400 for a free consultation with an experienced San Antonio bankruptcy attorney today.
Source:
http://www.nytimes.com/2016/03/11/nyregion/50-cent-bankruptcy-fake-cash-money-bills.html
https://www.theguardian.com/music/2017/feb/03/50-cent-discharged-bankruptcy