Should I Reaffirm a Loan During Bankruptcy?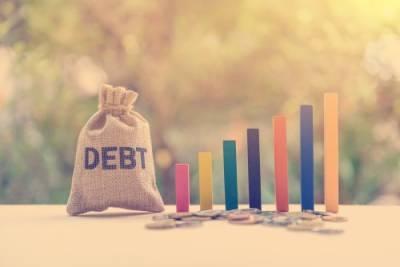 While bankruptcy can provide much-needed relief from debts, it may also affect a person's ability to maintain ownership of different types of property. While a person can use bankruptcy to discharge multiple different types of debts, the elimination of secured debts will likely result in the repossession of the property used as collateral in these debts. To avoid this, a debtor may be able to reaffirm certain loans. However, it is important to understand the advantages and disadvantages of doing so.
Pros and Cons of Reaffirmation
Property such as vehicles or appliances may be seized by creditors if a debtor fails to make payments on a loan. By entering into a reaffirmation agreement during bankruptcy, a debtor can prevent these types of repossessions. For a reaffirmation agreement to be valid, a person will usually need to catch up on any missed payments, and they will need to submit the agreement in court during the bankruptcy process. Reaffirmation is most commonly used during a Chapter 7 bankruptcy.
In addition to preventing repossession, a reaffirmation may allow a debtor to negotiate more favorable terms, such as a lower interest rate. This may help ensure that they will be able to continue making payments throughout the remainder of the loan. Reaffirmation may also be beneficial if a loan had a co-signer, and it will ensure that the creditor will not seek repayment of the loan from that person if the debt is discharged through bankruptcy. In addition, reaffirmation may help a debtor rebuild their credit after bankruptcy since payments made toward the reaffirmed loan will be reported to credit agencies.
A debtor should be aware that by reaffirming a loan, they will be obligated to repay the full amount of the debt. Reaffirmation is generally not a good option if the amount of a person's debt will exceed the actual value of the collateral. If the debtor is unable to make payments on the loan in the future, the property may not only be repossessed, but the creditor may seek a deficiency judgment for the remaining amount that is owed. If the debtor had already filed for bankruptcy, they may be unable to use bankruptcy to address these future debts.
Contact Our San Antonio Debt Reaffirmation Attorney
If you are considering bankruptcy, the Law Offices of Chance M. McGhee can help you understand your options, including determining whether it may be a good idea to reaffirm certain debts. We will advise you of the best steps to take to ensure that you will be able to eliminate debts, maintain possession of your property, and rebuild your credit. To get legal help with these issues, contact our Schertz bankruptcy lawyer today at 210-342-3400 and arrange a free consultation.
Sources:
https://www.citybarjusticecenter.org/wp-content/uploads/images/stories/publications/understanding-reaffirmation-agreements.pdf
https://www.investopedia.com/terms/r/reaffirmation.asp