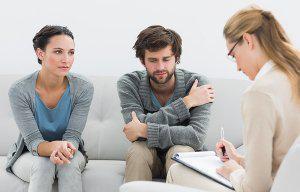 All Chapter 7 bankruptcy petitioners are required to attend a creditors meeting. This is typically the only "formal" meeting the petitioner will be required to attend. This meeting is also known as a 341 meeting, named after the section of the bankruptcy code that addresses it. A 341 meeting is most often held at the office of the trustee who is overseeing the bankruptcy.
Some of the documents that your bankruptcy attorney will have you prepare ahead of time to bring to the meeting include:
Paycheck stubs,
Federal and state tax returns for the past four years,
Any bank or other financial account statements, and
Property deeds and titles.
The petitioner is required to answer, under oath, questions that the trustee or any creditors may have.  One of the purposes of the meeting is to make sure the petitioner is not lying about or hiding any assets that could be used to pay off creditors. In most cases, the meeting itself does not last any longer than 15 minutes.
However, if a trustee is not happy with a petitioner's answers, he or she can request the petitioner provide more documentation to support their answers. Often, this documentation can be mailed to the trustee. However, occasionally, the trustee will continue the meeting for another day. According to the 314 statute, if the trustee is requesting a continuance of the creditor's meeting, then the trustee must immediately file a written notice of when the adjourned meeting will resume.
It is that rule that protected a Chapter 7 bankruptcy petitioner's home when the trustee handling her case attempted to object to the homestead exception the woman had filed.
In her bankruptcy petition, the woman had filed a homestead exception for the home she owned. However, she and her husband had separated and the woman moved out of the home. At the creditor's hearing, the trustee objected to the exemption and continued the meeting to a later, unspecified time.
The trustee then filed a written objection to the homestead exemption, but because he never filed a written continuance of the creditors meeting, the court allowed the homestead exemption in the bankruptcy.
If you are struggling with debt problems in the San Antonio, Texas area due to job loss, medical issues, or any other reason, seek help from an experienced San Antonio bankruptcy attorney today. Contact the Law Offices of Chance M. McGhee for all of your bankruptcy needs, and to start the process of financial relief and recovery.