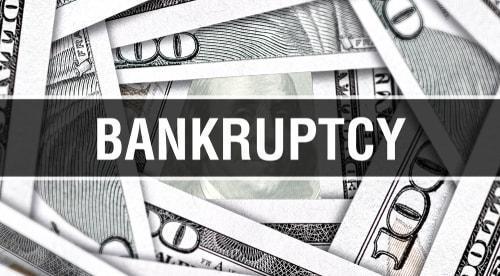 The decision to file for personal bankruptcy is not one that is easily made. Moreover, the days, weeks, and months following the decision can also be difficult, as there may be feelings of fear or concern. Then there is still the stress of preparing for the bankruptcy process. The following may be able to help alleviate some of that stress and provide guidance on how to find the assistance you need.
Start by Contacting an Attorney
While there are many steps to take during the bankruptcy process, your first should be to contact an experienced bankruptcy lawyer. Not only does this help you prevent missteps during the bankruptcy process, but it can also expedite the next steps. By contacting a lawyer, you can get you on your way to less stress from the creditor calls and collection letters.
Cancel Your Automatic Payments
If you are like most consumers, you have automatic payments that are drafted from your account. Some might be for subscriptions while others might be with creditors, all should be eliminated. This can help you start to step forward and manage your debt more responsibly. It also gives you more control over what you are paying in the weeks leading up to the bankruptcy filing.
Start Working on Your Budget Now
Although you will have opportunities to develop a sound budget, the best time to implement one is right at the start. A budget gives you the power to start watching what you are making and what you are paying out. Ultimately, this helps you determine which bankruptcy option may be most suitable for your situation. Further, it gives you the chance to start practicing the skills you will need during and after the bankruptcy process has ended.
Watch Out for Frozen Funds, Seizures, and Repossessions
While the bankruptcy process does stop the collection process, there is still a lot that can happen up to the date you file. For example, your creditors may attempt to freeze your bank account to gain access to your funds. Further, it is important to understand that bankruptcy does not guarantee you will be able to keep certain assets that are on a lien. Mortgages, car payments, and other loans with collateral are all prime examples of assets that could be seized or repossessed.
Why Choose Our Experienced San Antonio Bankruptcy Lawyer?
With more than 20 years of experience, the Law Offices of Chance M. McGhee is a firm you can trust to assist your bankruptcy concerns. We provide not just counsel for the process, but also guidance for the future. Our skilled Texas bankruptcy attorney will give you the tools you need to make the most of your fresh start. Learn more about how we can assist with your case by calling 210-342-3400. Free consultations are available.
Source:
https://www.kiplinger.com/slideshow/credit/t025-s001-things-to-know-before-filing-for-bankruptcy/index.html