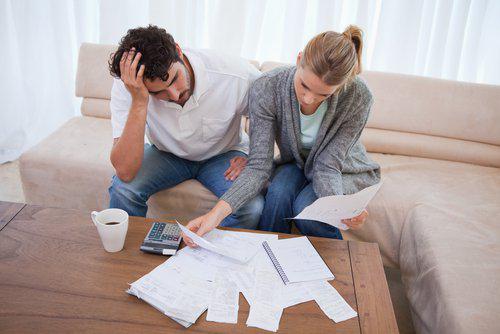 Despite the ominous headlines about the national debt, the percentage of American households that have debt has actually decreased in the last decade, according to the National Census. Still, millions of Americans file for bankruptcy each year due to medical bills, lost employment, and other factors.
If you are facing insurmountable debt, then bankruptcy may be a viable option. There are also alternatives to bankruptcy that can help you manage payments and inch toward financial security. This article will discuss one such method, known as the "one-two payment plan."
Break Down and Prioritize Your Debt
You might be familiar with the phrase "prioritize your debt," but this can be a somewhat nebulous piece of advice without a thorough understanding of your current financial state. By carefully examining all of your debts and taking note of balances, interest rates, and payment histories, you will be able to identify which debts to pay first. These are usually the ones with the highest interest rates.
Create a Budget for Paying Debt
After identifying which debts to address first, it is time to create a monthly budget for payments. Often, people mistakenly adjust this budget after paying off their highest priority debt. However, it is critical that you maintain this budget until you have paid off all creditors. This not only will help you pay debts faster, but it will also improve your credit score with a steady history of consistent payments.
When in Doubt, Seek Professional Advice
Although the one-two payment plan can make a significant difference in your financial life, debt can be a difficult hurdle to overcome. In many cases, filing for bankruptcy is an intelligent decision that offers debtors a faster path toward financial stability.
If you would like to learn if you are a good candidate for bankruptcy, contact the Law Offices of Chance M. McGhee for a free initial consultation. As an experienced San Antonio bankruptcy attorney, Mr. McGhee can evaluate your financial situation and provide valuable guidance. To schedule a consultation, call our office today at 210-342-3400.