Is Bankruptcy a Good Option for Addressing Credit Card Debt?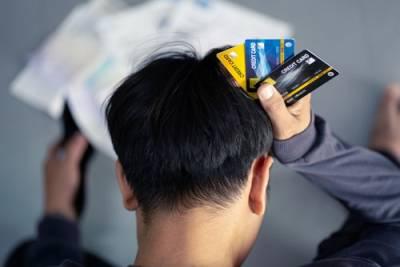 There are many forms of debt that can affect a family's financial situation, and credit card balances are one of the most common types of debt. A person who has fallen behind on credit card payments or who is struggling to pay all of their ongoing expenses may experience a number of problems, including harassment from creditors who are seeking repayment. Those who have extensive credit card debts that they are struggling to pay may be wondering whether filing for bankruptcy would be beneficial.
Discharging Credit Card Debts Through Bankruptcy
Bankruptcy allows a person to receive a fresh financial start by eliminating certain debts. Credit card debts can be discharged through bankruptcy, and the type of debt relief available will depend on a person's financial resources, the assets they own, and whether they have any other debts that they will need to address.
Chapter 7 bankruptcy is often the preferred option for addressing credit card balances and other unsecured debts, since it will allow these debts to be eliminated relatively quickly and easily. However, a person will need to pass a means test to qualify for this type of bankruptcy, and they may also be required to turn over certain non-exempt assets during the bankruptcy process.
If a person has secured debts, such as a home mortgage or auto loan, and they want to avoid the repossession of their property, or if they have non-exempt assets that they do not want to lose, Chapter 13 bankruptcy may be a better option. This will allow them to group debts into a single repayment plan that will last from three to five years. After this plan has been completed, any credit card debts or other unsecured debts that still exist will be discharged.
Addressing Credit Card Debts Through Alternatives to Bankruptcy
For those who are concerned about how bankruptcy will affect their credit score, other alternatives may be available. A debtor may be able to work with a credit counselor to create a plan for paying off their debts, or they may be able to receive a debt consolidation loan that will group multiple debts together into a more manageable payment plan. However, it is a good idea to consult with an attorney to discuss these issues and determine the best options. A lawyer may also be able to help negotiate settlements with creditors to pay off debts for less than the total balance or make loan modifications that will allow debts to be repaid affordably.
Contact Our San Antonio Bankruptcy and Loan Modification Attorney
At Law Offices of Chance M. McGhee, we can help you understand the best ways to address your debts and receive relief that will allow you to get a fresh start. We will advise you on your best options for pursuing bankruptcy and ensure that you meet all requirements during this process, or we will help you explore other options to find the solution that is best for your family. To set up a free consultation, contact our Kerrville bankruptcy lawyer today at 210-342-3400.
Sources:
https://www.experian.com/blogs/ask-experian/can-i-file-for-bankruptcy-with-35k-credit-card-debt/
https://www.nerdwallet.com/article/finance/chapter-7-bankruptcy