Is a Short Sale of My Home a Good Alternative to Bankruptcy?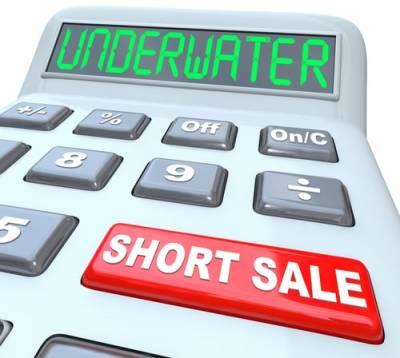 Homeowners who have experienced financial difficulties may struggle to make payments on multiple debts, including their mortgage. Those who have missed payments may be facing the threat of foreclosure, as well as harassment from other creditors seeking to recover payment for the debts that are owed. In this type of situation, a homeowner may be considering bankruptcy, but they should also be aware of other alternatives that may be available, including completing a short sale of their home.
Benefits and Drawbacks of a Short Sale
The real estate market often experiences fluctuations and a home may lose value for a variety of reasons. When a home is "underwater," meaning that more is owed on the mortgage than the home is worth, the homeowner may be able to complete a short sale. In this type of sale, the home will be sold for its current market value, and the borrower may be released from the requirement to pay the additional amount owed on the mortgage.
A homeowner will usually need to receive approval from their mortgage lender to proceed with a short sale. The lender may require the borrower to demonstrate that they have experienced financial hardship that has caused them to be unable to pay what is owed. While a short sale will result in the lender receiving less than the full amount of the loan, it may be a preferable option to pursue a foreclosure, since it will avoid legal fees and the requirement to complete proceedings in court.
A short sale can provide a number of benefits for a borrower. One of the most important benefits is the ability to avoid a deficiency judgment. If a lender proceeds with a foreclosure sale for a home that is underwater, they may be unable to recoup the full amount owed on the mortgage, and they may seek to recover the remaining amount from the borrower. By working with a lender to complete a short sale, the remaining balance on the mortgage following the sale will usually be forgiven, ensuring that the borrower can avoid additional financial difficulties. A short sale will also have less of an impact on a borrower's credit score than a foreclosure, and homeowners may be able to receive government aid that will allow them to find affordable housing.
While a short sale can be a good option for a homeowner who has defaulted on their mortgage, it will not address other debts. If a person is struggling to repay credit card debts, medical debts, or other loans, they may still need to pursue bankruptcy or determine whether other forms of debt relief may be available.
Contact Our San Antonio Bankruptcy and Foreclosure Attorney
At the Law Offices of Chance M. McGhee, we can help you determine your best options for addressing your debts. We will advise you on whether a short sale may be a good option or whether filing for bankruptcy may help you avoid foreclosure and allow you to regain financial stability. Contact our New Braunfels bankruptcy lawyer at 210-342-3400 to schedule a free consultation.
Sources:
https://www.investopedia.com/ask/answers/100314/whats-difference-between-short-sales-and-foreclosures.asp
https://www.investopedia.com/terms/d/deficiency-judgment.asp