How to Prepare for Your 341 Meeting After Filing for Bankruptcy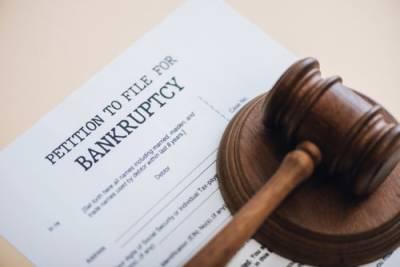 If you have significant debts that you are struggling to repay, bankruptcy may be your best option for regaining financial security and ensuring that you will be able to address your ongoing needs going forward. By filing for bankruptcy, you can put a stop to harassment from creditors and prevent collection actions such as wage garnishment, repossession of property, or home foreclosure. You can then determine your best options for receiving relief from the debts you owe.
One of the most important steps during the bankruptcy process is the "meeting of creditors," which is commonly known as the "341 meeting," since it is addressed in section 341 of the U.S. Bankruptcy Code. This meeting usually takes place at a bankruptcy court, and it will be conducted by the trustee assigned to the bankruptcy case. While creditors or their legal representatives may be present at this meeting, in many cases, they do not choose to attend. By understanding the issues that will be addressed during the 341 meeting, you can make sure you are properly prepared, and you can avoid any issues that may affect your ability to complete the bankruptcy process.
Questions Asked During the 341 Meeting
The purpose of the 341 meeting is to verify the facts of your bankruptcy case and ensure that you have provided the correct information that will allow you to complete the bankruptcy process. During the meeting, the bankruptcy trustee will verify your identity and other personal information, such as your home address and the address of your employer. You will need to provide documents that confirm your identity, such as your driver's license and Social Security card. You may also need to provide documentation to verify your employment, such as a pay stub or W-2 form.
The trustee will also ask a variety of questions to ensure that you fully understand your requirements during bankruptcy and that you have provided the correct information. You will be required to verify that you have read all of the forms and schedules before they were signed and submitted and that all information is accurate to the best of your knowledge. The trustee may also ask you about how you determined the value of your assets, your sources of income, whether you have recently transferred money or property to other parties, and whether you have any domestic support obligations such as child support or spousal support.
If creditors attend the 341 meeting, they may address concerns about discrepancies related to the information you provided when filing for bankruptcy and whether they will be able to receive repayment for some of what is owed. For secured debts such as auto loans or home mortgages, creditors may address issues such as whether you will be able to reaffirm the loan or make up missed payments or whether you intend to surrender certain property.
Contact Our San Antonio 341 Meeting Attorney
With the proper preparation, you can ensure that you will be ready to answer questions and provide the correct information during your 341 meeting. The Law Offices of Chance M. McGhee can make sure you meet all of your requirements when filing for bankruptcy, and we will help you take the correct steps to complete the bankruptcy process successfully. Contact our Boerne bankruptcy lawyer today by calling 210-342-3400 to arrange your free consultation.
Sources:
https://www.law.cornell.edu/uscode/text/11/341
https://www.justice.gov/ust/file/nactt_201509.pdf/download
https://www.investopedia.com/terms/1/341-meeting.asp