How Soon Can I File for Bankruptcy After a Debt Discharge?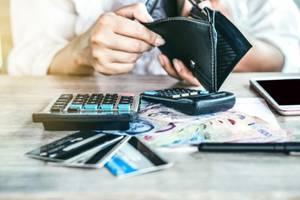 Americans who have debts that they are unable to repay or that put them in difficult financial positions have multiple options for debt relief, including filing for bankruptcy. By filing a petition for bankruptcy, a person can put a stop to creditor harassment, and they can determine the best way to eliminate their debts and begin rebuilding their credit. However, there are some situations where a person who has completed the bankruptcy process may encounter additional financial difficulties, and they may need to seek debt relief for a second time. In these cases, it will be important to understand how long a person will need to wait between different types of bankruptcy filings.
Time Limits for Filing a Second or Subsequent Bankruptcy
In our modern economy, there are a variety of circumstances that may require a person to file for bankruptcy more than once. Multiple types of debts can affect a person or family, and bankruptcy may be necessary to allow them to return to a position of financial stability. However, even after discharging debts, a person may accrue new debts through no fault of their own, such as when a serious illness results in large medical bills. For those who have previously used bankruptcy to address their debts, different waiting periods will apply depending on the type of bankruptcy they had previously filed and the type of bankruptcy they plan to pursue in their next filing.
The longest waiting period applies in cases where a person had previously received a discharge of debts through Chapter 7 bankruptcy and wishes to file for Chapter 7 a second time. In these cases, a person must wait eight years after the date they first filed for Chapter 7. If a person wishes to pursue a Chapter 13 bankruptcy after previously receiving a discharge through Chapter 7, they must wait four years from the date they filed their Chapter 7 petition.
Shorter waiting periods will usually apply if a person had previously filed for Chapter 13 bankruptcy. A second Chapter 13 filing will require a person to wait two years from the date they filed their original Chapter 13 petition. In cases where a person wishes to file for Chapter 7 after previously filing for Chapter 13, they will usually need to wait six years. However, since a Chapter 13 repayment plan will last from three to five years, the waiting period after a person had previously received a debt discharge will be shorter. In addition, if a person paid back 100 percent of their debts through a Chapter 13 repayment plan, or if they paid back at least 70 percent of their debts while putting all of their disposable income toward their repayment plan, the waiting period between a Chapter 13 case and a Chapter 7 case may be waived.
Contact Our New Braunfels Bankruptcy Debt Discharge Lawyer
If you have previously filed for bankruptcy, and you have encountered new debts that have affected your ability to meet your family's needs, you will want to understand your options for debt relief. At the Law Offices of Chance M. McGhee, we can help you determine what waiting periods may apply in your situation, and we will work with you to make sure you can address your debts and avoid future financial difficulties. Contact our Boerne bankruptcy and debt relief attorney at 210-342-3400 to arrange a free consultation today.
Sources:
https://www.forbes.com/advisor/debt-relief/how-often-can-you-file-for-bankruptcy/
https://www.nerdwallet.com/article/finance/how-often-can-you-file-bankruptcy