How Does Bankruptcy Affect a Loan's Co-Signer?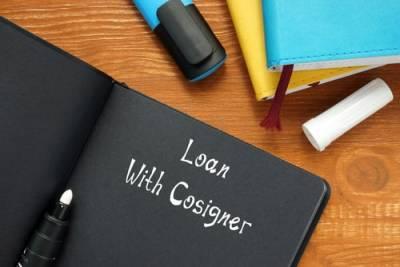 There are a variety of different types of debts that can affect a person or family. In some cases, a person may receive assistance from a friend or family member when they sign a loan. For example, a person may be looking to purchase a new car, but if they do not have a significant credit history, they may not be able to obtain a loan on their own. Having a parent or another person who has a high credit score cosign the loan will provide the lender with a better guarantee that the debt will be repaid. However, if the person experiences financial hardship that affects their ability to make ongoing payments on the loan, the co-signer may be obligated to repay the loan. While bankruptcy may be an option that can help address these debts, it is important to understand how a co-signer will be affected in these cases.
How Chapter 7 and Chapter 13 Bankruptcy Affects Co-Signers
When a person cosigns a loan, they will be providing the lender with the guarantee that ongoing payments will be made. If the primary debtor defaults on the loan, the lender may seek repayment from the co-signer, and this may include contacting them and asking them to make payments or pursuing a legal judgment to recover the balance owed on the loan.
If the primary debtor chooses to file for bankruptcy, this may affect a co-signer differently depending on the type of bankruptcy that the person pursues. In a Chapter 7 bankruptcy, a debtor will discharge their debt, and they will no longer be obligated to repay the amount owed to the lender. However, this will not eliminate the co-signer's obligation to repay the debt, so the lender may seek to recover the remaining amount owed from the co-signer. In many cases, a debtor will also include their co-signer in a Chapter 7 filing, which will discharge any obligations they had toward that person. Depending on the person's ongoing relationship with the co-signer, they may still choose to make informal arrangements to repay the person or make up some of what is owed, even if they no longer have a legal obligation to do so.
If a person chooses to pursue a Chapter 13 bankruptcy, this may provide their co-signer with some protection against creditors. Much like the automatic stay that prevents creditors from collecting debts after a person files for bankruptcy, a "co-debtor stay" will apply during a Chapter 13 case. If the debtor makes arrangements to repay a debt in full through their Chapter 13 repayment plan, the creditor will be prevented from attempting to collect debts from the co-signer. This can be a good option for debtors who are looking to receive relief from their debts while ensuring that a loved one who co-signed a loan will not be placed in a difficult financial position.
Contact Our San Antonio Bankruptcy Attorney for Co-Signers
If you have questions about how bankruptcy will affect you and anyone else who cosigned a loan, the Law Offices of Chance M. McGhee can explain how the laws will apply in your case, and we can advise you on the best steps to take to protect yourself and your loved ones from financial issues related to your debts. Contact our Schertz debt relief lawyer at 210-342-3400 to schedule a complimentary, confidential consultation.
Sources:
https://www.consumer.ftc.gov/articles/cosigning-loan-faqs
https://www.law.cornell.edu/uscode/text/11/1301