How Can I Address Harassment From Debt Collectors and Creditors?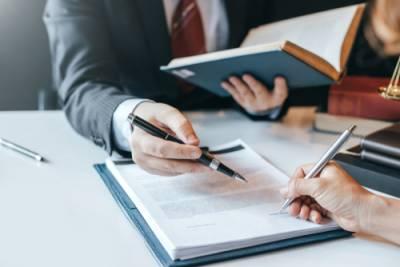 Debts are a reality for most Americans, and while most people are able to make ongoing payments, some may experience financial difficulties that make it difficult to pay back what is owed. If you have gotten behind on payments, you may have begun receiving calls from creditors. Debt collectors can sometimes take aggressive actions to attempt to recover money, and if you have experienced harassment by creditors, you will want to determine the best ways to address this issue. A skilled bankruptcy lawyer can advise you of your options and work with you to determine the forms of debt relief that are available.
Debtor Rights Under the Fair Debt Collection Practices Act
Federal laws dictate the rights of consumers and the restrictions that apply to creditors who attempt to collect debts. The Fair Debt Collection Practices Act (FDCPA) ensures that debtors are protected from harassing behavior such as:
Making threats - Creditors cannot threaten to use physical violence, and they are prohibited from using obscene or abusive language. They are also restricted from threatening to ruin your reputation or otherwise attempting to defame you to employers, family members, or people in your community.

Lying about their identity or making misleading statements - A debt collector must identify themselves, and they cannot claim that they are a government agent or law enforcement official. They are also prohibited from misstating the amount that is owed, falsely claiming that you will face criminal charges or other forms of legal action, providing falsified documents or information, collecting unauthorized fees, or threatening to repossess property when they do not have the right to do so.

Contacting you at certain times or in certain locations - Creditors cannot call at unusual or inconvenient times, including before 8:00 a.m. or after 9:00 p.m. They cannot contact you while you are at work if you have notified them that you should not be contacted in this manner. If you have retained the services of an attorney, debt collectors must communicate with your lawyer rather than contacting you directly.
If you are dodging calls from creditors or dealing with harassment from debt collectors, you can put a stop to these issues by filing for bankruptcy. After you do so, an automatic stay will go into effect, and creditors or debt collectors will be required to cease all collection efforts until your bankruptcy case has been resolved. Depending on the type of bankruptcy you pursue, you may be able to discharge your debts, or you may pay back some of what is owed over a period of three to five years. By receiving relief from your debts, you can return to financial stability and avoid the stress that comes from dealing with creditors on an ongoing basis.
Contact Our Kerrville Debt Relief Attorney
At the Law Offices of Chance M. McGhee, we can advise you on your options for filing for bankruptcy, or we can help you determine whether alternative methods of debt relief may be available. If necessary, we can help you negotiate with creditors to determine how you can make affordable payments and pay back what is owed, and we can explain the best ways to rebuild your credit after eliminating your debts. Set up a free consultation today by contacting our Schertz bankruptcy lawyer at 210-342-3400.
Sources:
https://www.consumer.ftc.gov/articles/debt-collection-faqs
https://www.creditkarma.com/advice/i/fdcpa