How Are Family Support Obligations Addressed During Bankruptcy?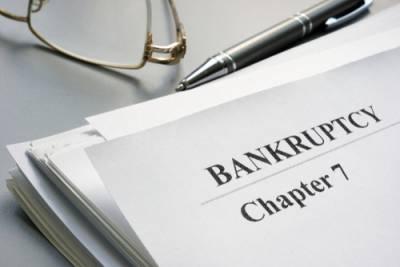 When a person or family is struggling to pay the debts they owe, bankruptcy can be a good option for eliminating debts or repaying some debts while avoiding issues such as foreclosure. Different types of debts may need to be addressed during the bankruptcy process, and a person will need to understand how their obligations to pay child support or spousal support will be affected. Determining the role that bankruptcy will play as they make ongoing support payments or address unpaid payments can ensure that a person will be able to maintain financial stability going forward.
Bankruptcy and Domestic Support Obligations
Bankruptcy will allow some debts to be discharged, meaning that the debtor will no longer be required to pay what is owed. However, domestic support obligations, including child support and spousal support, cannot be discharged through bankruptcy. A person will be required to meet any support obligations ordered by a family court, and any past-due payments will need to be made up, along with any interest that may apply.
For those who pass the means test, Chapter 7 bankruptcy can provide the best form of relief for certain types of debts. Credit card debts, medical bills, and other unsecured debts may be discharged once the bankruptcy process is completed. In some cases, certain assets may need to be turned over and liquidated, but a no-asset bankruptcy may be possible, and many assets will be exempt from liquidation. While Chapter 7 bankruptcy will not eliminate a person's family support obligations, the elimination of other types of debts can help ensure that they will be able to make ongoing support payments.
For those who owe past-due support, Chapter 13 bankruptcy may be the preferred option. In these cases, the amounts that are owed will be included in a Chapter 13 repayment plan, along with other secured and unsecured debts. This will allow past-due support to be paid off over multiple years. Since the amount of ongoing payments in a repayment plan will be based on a person's disposable income, they can make sure they will have the means to make these payments, and their plan will also allow them to become current on secured debts such as a home mortgage. Once the plan has been completed, unsecured debts will be discharged, and a person will be able to move forward and continue making ongoing support payments.
Contact Our Boerne Bankruptcy Attorney for Family Support Obligations
If you are considering bankruptcy, and you are unsure about how this will affect your requirements to pay child support or spousal support, the Law Offices of Chance M. McGhee can provide the legal help you need. We will advise you on your best options for addressing your outstanding debts and ongoing obligations, and we will help you complete the bankruptcy process successfully. Contact our New Braunfels bankruptcy lawyer at 210-342-3400 to schedule your free consultation.
Sources:
https://www.law.cornell.edu/uscode/text/11/523#a_5
https://www.law.cornell.edu/uscode/text/11/101#14A