Filing chapter 13 bankruptcy in Texas
If you are considering filing for bankruptcy, one option that you have is to file under Chapter 13 bankruptcy. If you choose to do so, you will be able to create a payment plan with supervision of the bankruptcy court. After creating the payment plan, you will have between two and five years to repay all of your creditors.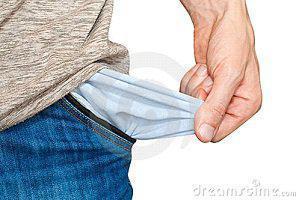 To File for Chapter 13 Bankruptcy, you must follow the steps listed below. To ensure that you file correctly, it is best to hire a competent Texas bankruptcy attorney.
Define the Texas bankruptcy district that you live in. You must file your case in the correct district according to the Bankruptcy Code and the local rules of bankruptcy court in Texas. The four districts in Texas are: Northern, Southern, Eastern and Western. The boundaries are available online.
Get a petition form and other additional paperwork needed to file for Chapter 13 bankruptcy in Texas from the court clerk. The court clerks from each of the geographic districts keeps the required forms for debtors that may not be have attorney representation. You can also get all of the necessary forms online as well.
Complete the petition form and gather it together with all the supporting documents after gathering all the necessary documentation. Detailed guidelines for Chapter 13 bankruptcy in Texas will also be provided to you by the court clerk.
File your completed Chapter 13 bankruptcy petition in your Texas district with the court clerk.
Pay the correct fee for filing when you present your petition to the court clerk. As on 2010, the filing fee in $274 in the Northern, Southern and Western districts for filing Chapter 13. The fee in the Eastern district in $235. It is possible, however, for that fee to change.
If you have any questions or would like assistance with your bankruptcy filing, contact a Texas bankruptcy attorney today. Attorney Chance M. McGhee is located in San Antonio, Tex. and is ready to help you file for bankruptcy.