Fewer Bankruptcies Now, But Are More Coming?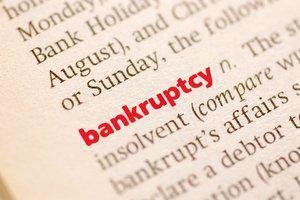 San Antonio bankruptcy filings are at their lowest rate since 2006, but the decrease may be short lived.
New case filings in the San Antonio Division of the Western District of Texas, which covers Atascosa, Bandera, Bexar, Comal, Dimmit, Frio, Gonzales, Guadalupe, Karnes, Kendall, Kerr, Medina, Real and Wilson Counties, fell 10 percent last year. Volume has declined every year since the Great Recession's end in 2009. Observers cited a stronger economy fueled by high energy prices as the primary reason for this most recent decline. But, given that oil prices have fallen sharply to their lowest level in years, the area's economic prosperity may be short lived.
The last oil bust, in the 1980s, triggered a ripple effect that plunged the state into recession.
Why People File Bankruptcy
The majority of bankruptcy filings actually has very little to do with the economy. Many marriages break up because of financial problems, and divorce often makes things worse. Meanwhile, high medical expenses are the leading cause of bankruptcy filings. And, like that 1980s oil bust, high medical bills trigger a ripple effect:
Credit Cards: Over 11 million people take on more credit card debt due to medical expenses. These people are not abusing credit cards to buy luxury items. They are forced to use plastic to pay for basic living expenses, and the interest charges start to mount up.
Skipped Prescription Medication: In times of financial strain, one in four people either do not take the required amount of medicine or stop taking it entirely. The "savings" can create a health care crisis and even more huge bills.
Depleted Savings: When credit cards are maxed out and there is nothing else to trim from the budget, many families dip into their savings to pay bills. Thus, when another financial emergency comes along, there is nothing to weather the storm.
Chapter 7 Bankruptcy completely reverses this cycle. Instead of paying hundreds every month towards medical bills and credit cards, you can decide where this money will go. Many people choose to replenish their retirement account while responsibly rebuilding credit with a secured or low-balance credit card.
If you have more debt than you can repay, an experienced San Antonio bankruptcy attorney can show you how to get a fresh start. For a free consultation, contact The Law Offices of Chance M. McGhee for a free consultation at 210-342-8400. Mr. McGhee has a financial background.