Debunking Four Common Bankruptcy Myths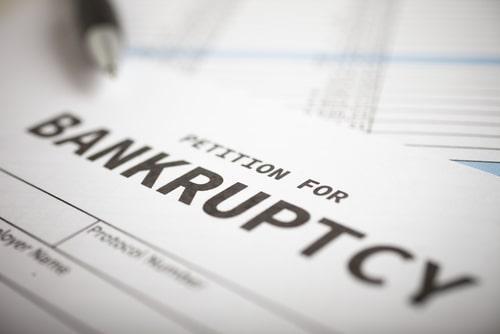 There are many negative perceptions about bankruptcy. On one hand, some of these perceptions are well-deserved. After all, there are some potential drawbacks to filing. Yet there are also some major misconceptions about bankruptcy—some of which could keep someone from filing when they really should. The following information is designed to debunk these bankruptcy myths. It may even help you decide what your next step should be, and if bankruptcy might be the right solution for you.
Myth 1: Bankruptcy Ruins Your Credit Forever
True, your credit can take a hit after filing for bankruptcy, and it may be difficult to obtain new lines of credit once the process starts, but bankruptcy does not completely ruin your credit. If anything, it gives you a clean slate to start over. It is also usually less damaging than continuing to make late payments on your debts. If you are still a little apprehensive about filing, talk to a qualified bankruptcy attorney for a comprehensive analysis of your financial situation.
Myth 2: You Lose All Your Personal Property
Many people think you have to give up everything in bankruptcy, but this is not always the case. In fact, bankruptcy is designed to help protect some of your possessions from creditors. Furthermore, you may be able to keep some of your unprotected items by agreeing to continue paying on them. Do not expect to keep it all, just do not expect to lose it all either.
Myth 3: Everyone Will Know You Filed
This common bankruptcy misconception really has two components. The first is that, because bankruptcy is a public record, everyone will know that you filed. The second hinges on the first and involves a fear of being labeled a "bad person." Neither is true. While it is true that your bankruptcy is a public record, those that are most likely to access the information are those that might extend credit to you in the future. Secondly, bankruptcy is not as rare as it used to be. In fact, around one million people and businesses file each year. Filing does not make you a bad person. It just means you got in over your head and need help finding a way out.
Myth 4: The New Laws Make Filing Impossible
The reformation to bankruptcy laws in the early 2000s has caused many to believe that they could not file – that bankruptcy could only be granted to a select few. Rest assured: these new laws were not put in place to restrict those that need bankruptcy relief. Instead, they were implemented to deter those who might try to commit bankruptcy fraud from filing. If you are truly concerned about your eligibility, contact a skilled experienced bankruptcy lawyer for guidance.
Contact Our Experienced San Antonio Bankruptcy Lawyer Today
At the Law Offices of Chance McGhee, we advocate for those who are drowning in debt and struggling to find a way out. We offer comprehensive services and craft creative solutions to help our clients get their financial lives back on track. Committed to your best interests, we pursue the option that is most beneficial for you. Get started today by scheduling your free consultation with our knowledgeable Texas bankruptcy attorney. Call 210-342-3400 for an appointment.
Sources:
http://www.uscourts.gov/services-forms/bankruptcy
http://www.uscourts.gov/services-forms/bankruptcy/bankruptcy-basics/chapter-7-bankruptcy-basics
http://www.uscourts.gov/services-forms/bankruptcy/bankruptcy-basics/chapter-13-bankruptcy-basics