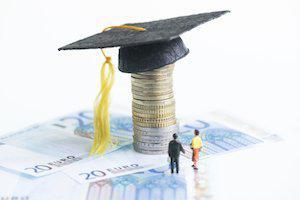 Going through the process of grieving a child is devastating for any parent. However it can be even more challenging to move on when private student loan debt follows that individual after the child has passed away.
While most federal student loan debt is wiped out when a person passes away, private lenders may try to go after family members. If you are trying to cope with this situation, you may have a way out: bankruptcy.
Just ask Francisco Reynoso of California. His son died in a car accident in 2008, but Reynoso was on the line for six figures of student loan debt for which he had cosigned. With an income of just $21,000 per year, Reynoso was trying to grieve the loss of his child while avoid collection calls and demands from private lenders.
Some of the debt had been transferred to private investors outside of the original lender, making it difficult to identify which company was connected with each debt. Reynoso wasn't even sure whether it was possible to negotiate settlements because he did not know who had taken over the loans.
Ultimately, he felt backed into a corner, unable to meet the payment demands. He decided to go through bankruptcy so that he could finally wave goodbye to the loans and lenders and instead focus on grieving his son and healing. Parents taking on co-signing responsibilities are likely not concerned about having to make these massive payments in the future because they expect the child to get a job after graduation, rather than expecting them to pass away. A child who passes away may leave behind big private student loan debt that is impossible for parents to pay off. In these cases, bankruptcy can provide a way out and a fresh start. If you would like to know how the process can help you, contact a
Texas bankruptcy attorney
today.