Common Misconceptions about Bankruptcy | Texas Bankruptcy Lawyer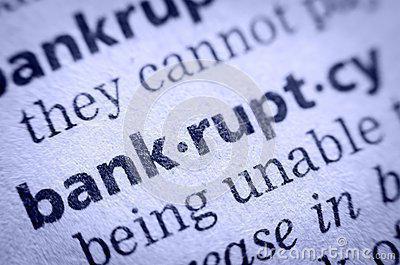 Many people often falsely believe that a bankruptcy filing means the person is a spendthrift who can't take care of his or her finances. However, in truth, most people file for bankruptcy for completely different reasons. An article in U.S. News Money mentions several misconceptions surrounding consumer bankruptcy. Here are some of them.
1. People who file for bankruptcy are irresponsible when it comes to money. In truth, some of the most common causes for consumer bankruptcy are long-term unemployment, expensive divorces and the cost of medical care. According to a 2011 survey by the Centers for Disease Control and Prevention, 20 percent of American households had difficulties paying medical bills.
2. Bankruptcy discharges all of your past debts. Not all types of debt are discharged by bankruptcy. Domestic support obligations, for example child support, can't be removed no matter what. The same is true for restitution for a crime, and tax debts can't be removed if you have not filed tax returns.
3. Bankruptcy automatically takes care of all your problems. Chapter 7 bankruptcy discharges some debts and Chapter 13 helps to reduce or reorganize debts, but sometimes they come with a price. People think often that bankruptcy makes all their problems go away. However, you may lose property in Chapter 7. In Chapter 13, you probably won't lose your house but have to keep making payments and you have to live modestly for several years.
Sometimes filing for bankruptcy is the best solution to a difficult problem. The assistance of an experienced Texas bankruptcy lawyer can be invaluable in your bankruptcy. Don't go through it alone. Contact a dedicated bankruptcy attorney in Texas today.