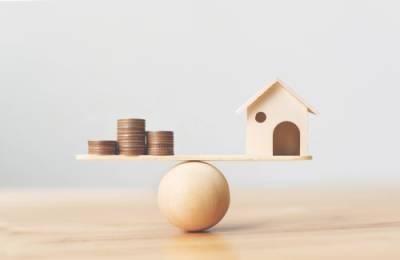 Home mortgages are some of the most significant forms of debt for many consumers. A mortgage is an investment, and the longer a person makes payments, the more equity they will own in their home. Because of this, many homeowners will worry about what will happen to this equity if they get behind on mortgage payments. In some cases, homeowners may have taken out second or third mortgages in order to complete home repairs or pay other costs. For those who are struggling to pay what is owed while also addressing other types of debts and covering their regular expenses, bankruptcy may seem like a good option. However, when filing for bankruptcy, a homeowner will want to understand the best approach to take and determine whether they will be able to maintain ownership of their home.
Addressing Mortgage Debt Through Bankruptcy
The options available to a homeowner will depend on the value of their home, the amount remaining on their primary mortgage and any junior mortgages, and whether they have defaulted on mortgage payments. If a homeowner has remained current on their mortgage payments or is able to catch up on any missed payments, they may be able to complete a Chapter 7 bankruptcy. This will allow them to discharge other types of debts, such as credit debts or medical debts. Texas law provides an unlimited homestead exemption, so a homeowner will be able to maintain ownership of the equity in their home while receiving a fresh financial start.
If a homeowner has gotten behind on mortgage payments, Chapter 13 bankruptcy may be a better option that will allow them to avoid foreclosure. In these cases, the amounts that are past due, including missed payments, late fees, or other penalties, will be included in their Chapter 13 repayment plan. Once the plan has been completed, the homeowner will be current on their mortgage, as long as they have continued to make all monthly mortgage payments. Other debts that were included in the repayment plan will be discharged once the plan is completed, providing the homeowner with some financial relief that will allow them to meet their ongoing needs going forward.
...