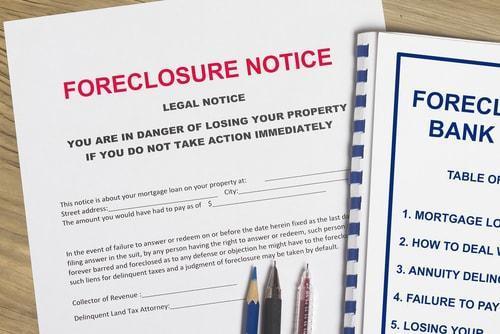 If you own a home, you are one of the millions of Americans who are lucky enough to have achieved the American Dream. The scary part is, you can have that dream taken away from you if you fall on hard times. Foreclosure is a very real thing that happens to households every day. Fortunately, you have a few options that you can choose from if you find it difficult to make payments on your home. The options available to you will depend on whether your financial distress is temporary or more permanent. If you are just temporarily having issues paying your mortgage, you can look at options such as a renegotiated repayment plan or forbearance. If your financial distress is more permanent, you can consider bankruptcy as an option to help you.
Automatic Stays and Bankruptcies
When you file for bankruptcy, all creditors, collection agencies, government entities and other people you may owe money to must cease to contact you about your debts. This is what is called an "automatic stay" and it can prevent the bank from taking action against you if you have an outstanding balance on your mortgage. The automatic stay begins the moment you file the paperwork for bankruptcy and prevents the bank from trying to start the foreclosure process on your home or if the process has already been started, the automatic stay prevents the process from moving any further. The length of the automatic stay depends on the type of bankruptcy you choose to file but lasts as long as the bankruptcy lasts.
...