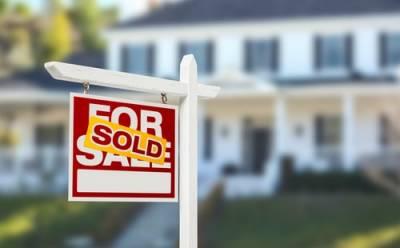 Many people who are struggling with overwhelming debt often hesitate to file for bankruptcy because they are concerned that the bankruptcy will have a significant impact on their credit score for a number of years. They worry that the bankruptcy will prohibit them from ever owning their own home someday. While it is true that bankruptcy will show up on a person's credit report, it is important to keep in mind that consistently having late payments, missed payments, and charged-off accounts hurt a person's credit score and their chance at owning a home more than filing bankruptcy will. As long as the person who files for bankruptcy follows these tips, homeownership is likely closer than they think.
Review Your Credit Report
Once your bankruptcy has been complete and debt discharged, you will want to obtain a copy of your credit report to make sure that there are no incorrect debts that should have been discharged showing up. The major credit reporting agencies are required by the federal government to provide people with a free credit report once a year. If you see any discrepancies, make sure to contact your bankruptcy attorney.
Rebuild Credit
Once all your debt has been discharged through bankruptcy, it is important to focus on rebuilding your credit. Remember, your credit was not damaged overnight and it will take time to rebuild.
...