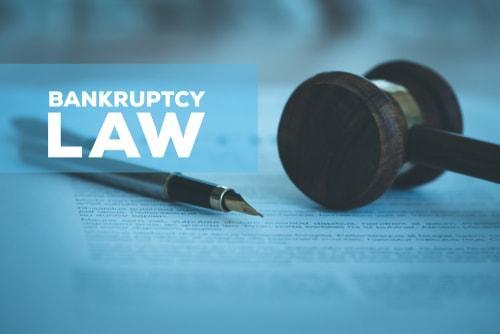 One of the last things that happens in the bankruptcy process is having your debts officially discharged, or forgiven. In other words, a discharge is the official release that you get when you are no longer personally liable for specific debts after you file for bankruptcy. A discharge requires all creditors to permanently stop any collection action against discharged debts, including legal action and phone calls or letters sent to your home. Discharge is the main goal of most people who file for bankruptcy, but is there is a possibility that your discharge could be denied?
Reasons for a Discharge Denial
Most of the time, a person who files for a Chapter 7 or Chapter 13 bankruptcy will have his or her case end with a discharge. In some cases, however, you can receive a denial for your discharge, which can be both stressful and debilitating to some. Here are a few reasons why your discharge may be denied:
You tried to hide property. If you own certain property that is considered by the courts to be non-essential, such as multiple real estate holdings, multiple vehicles or other financial assets, you could be required to liquidate those to help pay some of your debt. If you are not honest about your property, your bankruptcy discharge could be denied.
You lied. In a bankruptcy, you are required to be honest and transparent on your bankruptcy forms and during any court hearings or meetings. You have to be truthful about your income, your assets and anything else having to do with your ability to pay your debts. If not, you could be denied a discharge of your debts.
You did not disclose a prior bankruptcy case. On your bankruptcy forms, you will be asked if you have previously filed for bankruptcy. You are required to be truthful about this question. If you received a Chapter 7 bankruptcy discharge within the past eight years or a Chapter 13 bankruptcy discharge within the past six years, you may be denied an additional discharge.
Contact a Knowledgeable Boerne, TX Bankruptcy Lawyer Today
A discharge is what you expect to receive when you file for bankruptcy -- it is the whole reason for filing in the first place. If you spend time and money to go through the bankruptcy process only to be denied a discharge, it can be frustrating, but a New Braunfels, TX bankruptcy attorney can help make sure this does not happen. At the Law Offices of Chance M. McGhee, we will help you throughout the bankruptcy process and ensure your case goes smoothly to obtain a discharge of your debts. Call our office today at 210-342-3400 to schedule a free consultation.
Sources:
https://www.thebalance.com/can-your-bankruptcy-discharge-be-denied-316324
https://www.thebalance.com/how-to-lose-your-bankruptcy-discharge-316312
https://www.uscourts.gov/services-forms/bankruptcy/bankruptcy-basics/discharge-bankruptcy-bankruptcy-basics