Can Filing for Bankruptcy Help Me Get a Repossessed Car Back?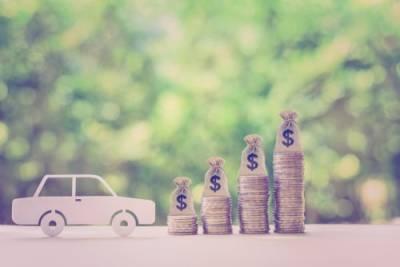 Debts can be a significant problem that affect a family's financial resources and its ability to pay ongoing expenses. In cases where debts become unmanageable, a family may experience a number of difficulties as they face harassment from creditors and attempts to collect what is owed. In cases where a person gets behind on payments on an auto loan, a creditor may take action to repossess the vehicle. In these cases, debtors will want to understand their options, including determining whether they may be able to get their vehicle back by filing for bankruptcy.
Responding to a Repossession
Most of the time, debtors will want to address their debts before creditors take action to recover money owed or repossess property. Filing for bankruptcy will place an automatic stay on any collection actions and prevent the repossession of a vehicle. However, if a vehicle has already been repossessed, a debtor will need to act quickly to determine whether they can get their vehicle back. If a lender sells a repossessed vehicle through an auction, it will belong to the new owner, and the debtor will not be able to regain ownership.
Debtors may have multiple options for reclaiming a repossessed vehicle depending on the type of bankruptcy they choose to pursue. In a Chapter 7 bankruptcy, any equity the debtor owns in the vehicle may be exempt from liquidation. Texas laws allow for the exemption of one motor vehicle for each member of a family with a valid driver's license. Because a vehicle is part of the bankruptcy estate, a debtor may seek a court order requiring the lender to return their vehicle while their case is ongoing. During the bankruptcy process, the debtor may redeem the vehicle by paying off the outstanding balance of the loan, or they may reaffirm the loan by making an agreement with the lender detailing how the past-due amount will be paid. If the person will be able to make ongoing payments on their auto loan after discharging other debts through bankruptcy, they will be able to maintain ownership of the vehicle.
If a debtor pursues a Chapter 13 bankruptcy, they may be able to regain possession of their vehicle by proposing a repayment plan that will allow them to repay the past-due amount along with some of their other debts. If a person will be able to make ongoing payments toward their auto loan while they complete their repayment plan over a period of three to five years, they can continue owning their vehicle.
Contact Our Boerne Repossession Defense Attorney
Your car is one of the most important pieces of property you own, and you most likely need it to travel to and from work and complete other daily tasks. To avoid problems that will affect your ability to maintain employment and other areas of your life, you will want to act quickly to prevent or respond to the repossession of a vehicle. At the Law Offices of Chance M. McGhee, we can help you understand your options, and we will provide you with legal representation as you file for bankruptcy or take other steps to address your debts. Contact our San Antonio bankruptcy lawyer today by calling 210-342-3400 to set up a free consultation.
Sources:
https://www.law.cornell.edu/uscode/text/11/542
https://statutes.capitol.texas.gov/Docs/PR/htm/PR.42.htm