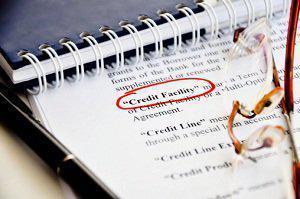 Many Americans have a limited understanding of bankruptcy and credit in general. For this reason, financial crises can seem overwhelming and hopeless.
One topic that concerns many debtors who are considering bankruptcy is how the process will affect their credit scores. While bankruptcy will most likely have some impact on a credit score, debtors should not view this option as a financial death sentence.
One of the truest statements about bankruptcy is that it is different for everyone. Sometimes, it is the most appropriate way out of debt; other times, there may more effective alternatives. A helpful way to get a firm understanding of one's financial situation is to sit down with a legal expert who can offer a firm understanding of the law surrounding debt relief options.
Yes, Bankruptcy Will Harm Your Credit Score
There is no way around the truth. Depending on the type of bankruptcy a debtor files, a credit score will likely drop as much as 220 points, according to Money Crashers. The bankruptcy also remains on a credit report for as long as a decade. This might dissuade some from considering bankruptcy as an option.
Bankruptcy can be a double-edged sword—a last resort for many Americans. While it is true that bankruptcy will have a lasting mark on a credit report, it should prompt one of two responses: either an acknowledgment that one's financial situation is dire enough that the credit score dip is insignificant when looking at the bigger picture, or a realization that the negative mark is not worth the risk and that other options could be viable.
Bankruptcy, however, does not take one's credit score out of the picture. After people go through bankruptcy, whether it is Chapter 7 or Chapter 13, their eyes should be set on bringing their score up immediately. While the relief in debt might offer some room to breathe, it is better to view it as a chance to hit the reset button with the intention to build it up again.
If you are struggling financially and thinking bankruptcy might be the answer for you, it can be beneficial to sit down with a Texas bankruptcy lawyer to discuss your options. At the Law Offices of Chance M. McGhee, our passion is working with clients to find effective solutions for their debt problems. Call us today at 210-342-3400 for a free consultation.