Addressing Negative Ideas About Bankruptcy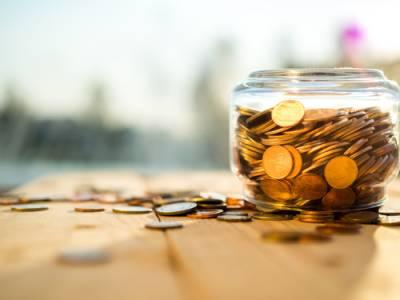 In the United States, financial problems are a common issue that affects many people and families. Nearly everyone has some form of debt, and while many are able to manage these amounts and make affordable payments toward what is owed, an increasing number of individuals, married couples, and families are struggling financially. While bankruptcy may be an option for people in this situation, the negative ideas and perceptions surrounding this form of debt relief have caused many people to be hesitant to take this step. By addressing these ideas and gaining a better understanding of the bankruptcy process, debtors can determine whether this may be the best option for them.
Bankruptcy Is Often a Last Resort
Many of the negative perceptions surrounding bankruptcy involve the idea that it is a sign of irresponsibility. Some may think of bankruptcy as a way to avoid the consequences of a person's actions. Those who struggle with debts may believe that others will think they have spent money wastefully, purchased items they could not afford, or put money toward non-essential purchases rather than paying their ongoing bills.
In reality, most people who are considering bankruptcy have done everything they can to be financially responsible, but they have encountered struggles that were no fault of their own. Large medical expenses are a common source of debt, even for those who have health insurance. Other major life changes can lead to financial problems, such as the loss of a job, a divorce, or a serious illness that limits a person's ability to earn an income. In many cases, bankruptcy only becomes a consideration after a family has exhausted all other alternatives, such as negotiating debt settlements or loan modifications, receiving credit counseling, or working with a debt consolidation agency.
Ultimately, bankruptcy is a path to financial stability and responsible spending. It is a complex process that requires a debtor to take a full accounting of all of their sources of income, the value of different assets they own, and the amounts owed to different creditors. It also has some disadvantages, including possibly being required to turn over certain assets in a Chapter 7 bankruptcy or making ongoing payments for several years in a Chapter 13 bankruptcy. Even if a family has already done everything they can to be as responsible as possible, they may still need to make significant adjustments to their lives to ensure that they can receive relief from debts. However, once the bankruptcy process is completed, a family will be in a much better position, and they will be able to live comfortably while avoiding the problems that come with significant debts.
Contact Our San Antonio Debt Relief Lawyer
Everyone deserves to live in a stable financial situation, but many people struggle to do so. At the Law Offices of Chance M. McGhee, we understand that bankruptcy can be a difficult step to take, but we also know that it often provides people with the best solution for dealing with an impossible situation. If you want to know more about your options or the steps you can take to pursue debt relief, we can provide the guidance and legal help you need. Contact our Schertz, TX bankruptcy attorney today at 210-342-3400 to arrange a free consultation and get started with the process.
Sources:
https://www.lendingtree.com/bankruptcy/pros-and-cons-of-filing-for-bankruptcy/
https://www.thebalance.com/the-three-biggest-bankruptcy-fears-316359
https://www.experian.com/blogs/ask-experian/credit-education/bankruptcy-how-it-works-types-and-consequences/