3 Reasons Why You Should Not Be Afraid of Filing for Bankruptcy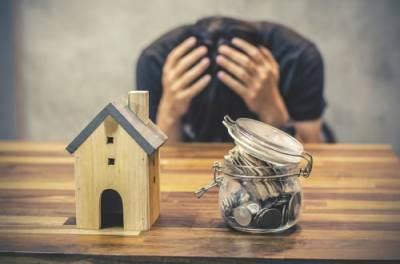 Debt is a significant issue that affects many families. Struggling to pay bills and fielding calls from creditors while also working full time–or more–and managing other family responsibilities can be incredibly stressful. While bankruptcy is often the best option for dealing with these situations, many people are hesitant to pursue this type of debt relief. However, the fears that people often have about bankruptcy may be unfounded. By understanding the bankruptcy process and how it will affect your life, you can make sure you are taking the right steps to regain financial stability.
Addressing Bankruptcy Fears
While there are multiple different reasons why your family may be struggling with debts, the option to file for bankruptcy is available regardless of your financial situation. As you consider whether bankruptcy is the right choice for you, it is important to remember that:
You have options to help you avoid losing your assets - For many people, the biggest concern related to bankruptcy involves the possibility that they will be required to surrender certain assets or that they may lose their home to foreclosure. However, depending on the extent of your assets and the type of bankruptcy you pursue, you may not be required to turn over any property. If you file for Chapter 7 bankruptcy, many of your assets may be exempt from liquidation, and you may even be able to complete a no-asset bankruptcy and avoid the loss of any property. If you are looking to avoid the loss of your home or the repossession of other property, Chapter 13 bankruptcy may be an option that will allow you to repay some of your debts without turning over any assets.

Your credit will not be permanently affected - While your credit score will be affected by a bankruptcy filing, this will usually only remain on your credit report for seven to 10 years. If you are already struggling with debts, it is likely that your credit score has already decreased and will continue to do so in the future. By filing for bankruptcy and eliminating certain debts, you can return to financial stability and begin rebuilding your credit. If necessary, you may also be able to receive loans from certain creditors who are willing to work with debtors who have completed the bankruptcy process.

You can avoid issues that will affect your financial future - Waiting to file for bankruptcy may lead to financial issues that can have long-term effects on you and your family. Failure to address these issues may lead creditors to seek legal judgments against you, which could result in your wages being garnished or a lien being placed on your home or other property. If you attempt to resolve these matters through other means, such as withdrawing funds from a retirement account, this may only partially address your debts while limiting the resources that will be available to you in the future. In many cases, bankruptcy is the best option for receiving a fresh financial start and ensuring that your family will be able to maintain financial security.
Contact Our Schertz Bankruptcy Lawyer
No matter the reasons why you are struggling with debts, you deserve to receive financial relief. At the Law Offices of Chance M. McGhee, we can help you understand your best options for eliminating your debts through bankruptcy, and we will work closely with you to ensure you meet all your requirements during the legal process. Contact our Kerrville bankruptcy attorney today at 210-342-3400 to arrange a complimentary consultation.
Sources:
https://www.thebalance.com/the-three-biggest-bankruptcy-fears-316359
https://www.nerdwallet.com/article/finance/fear-of-bankruptcy-holds-too-many-people-back